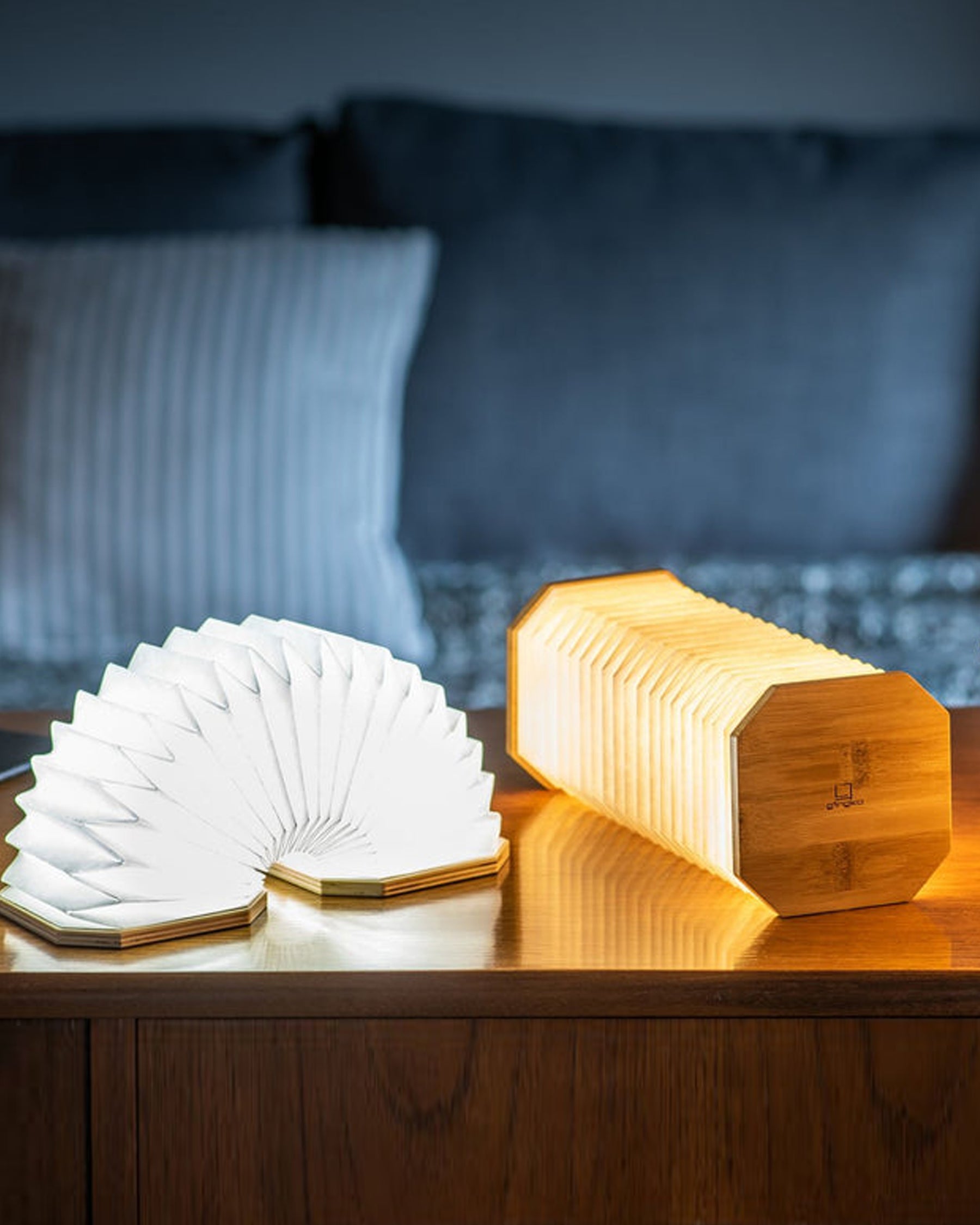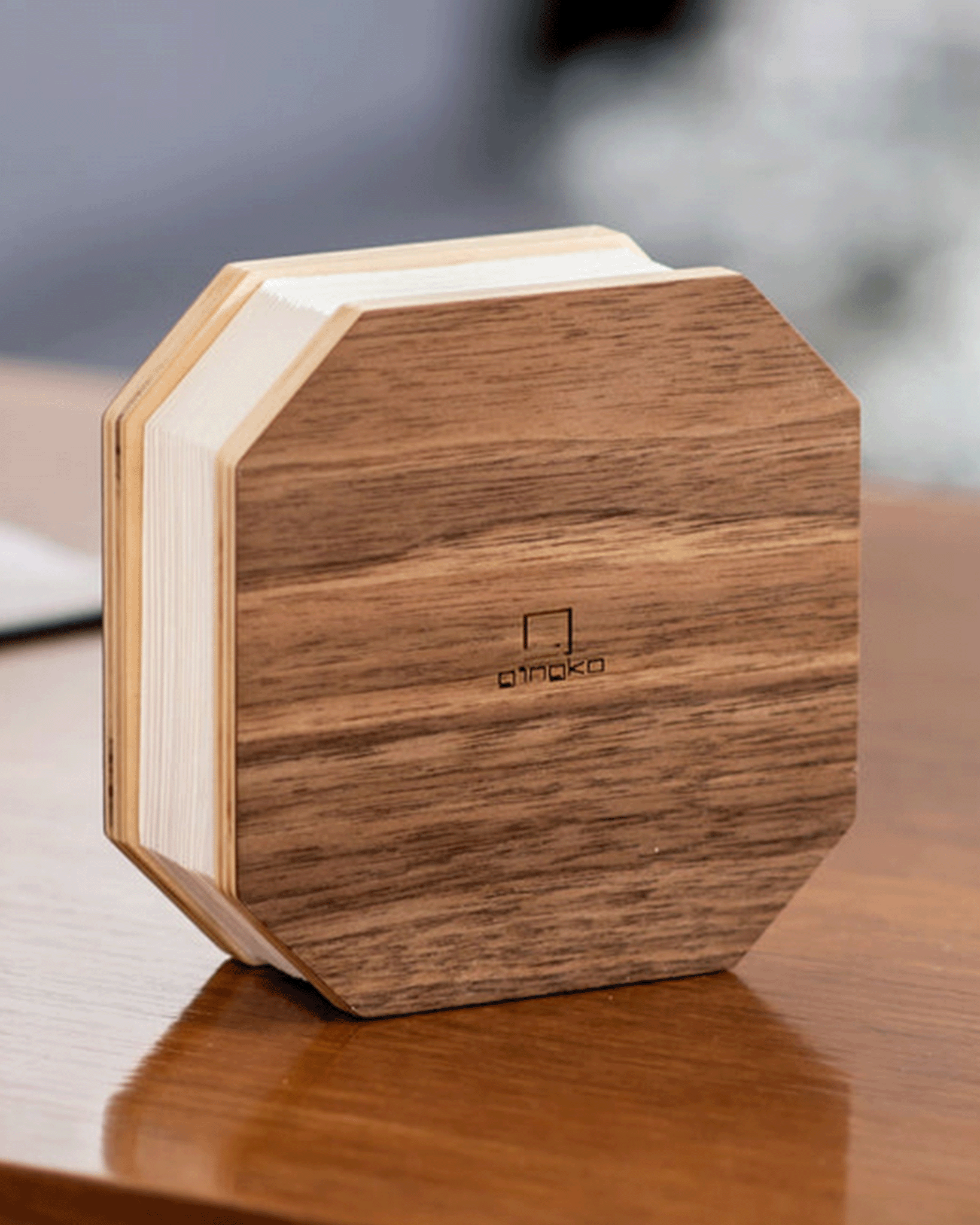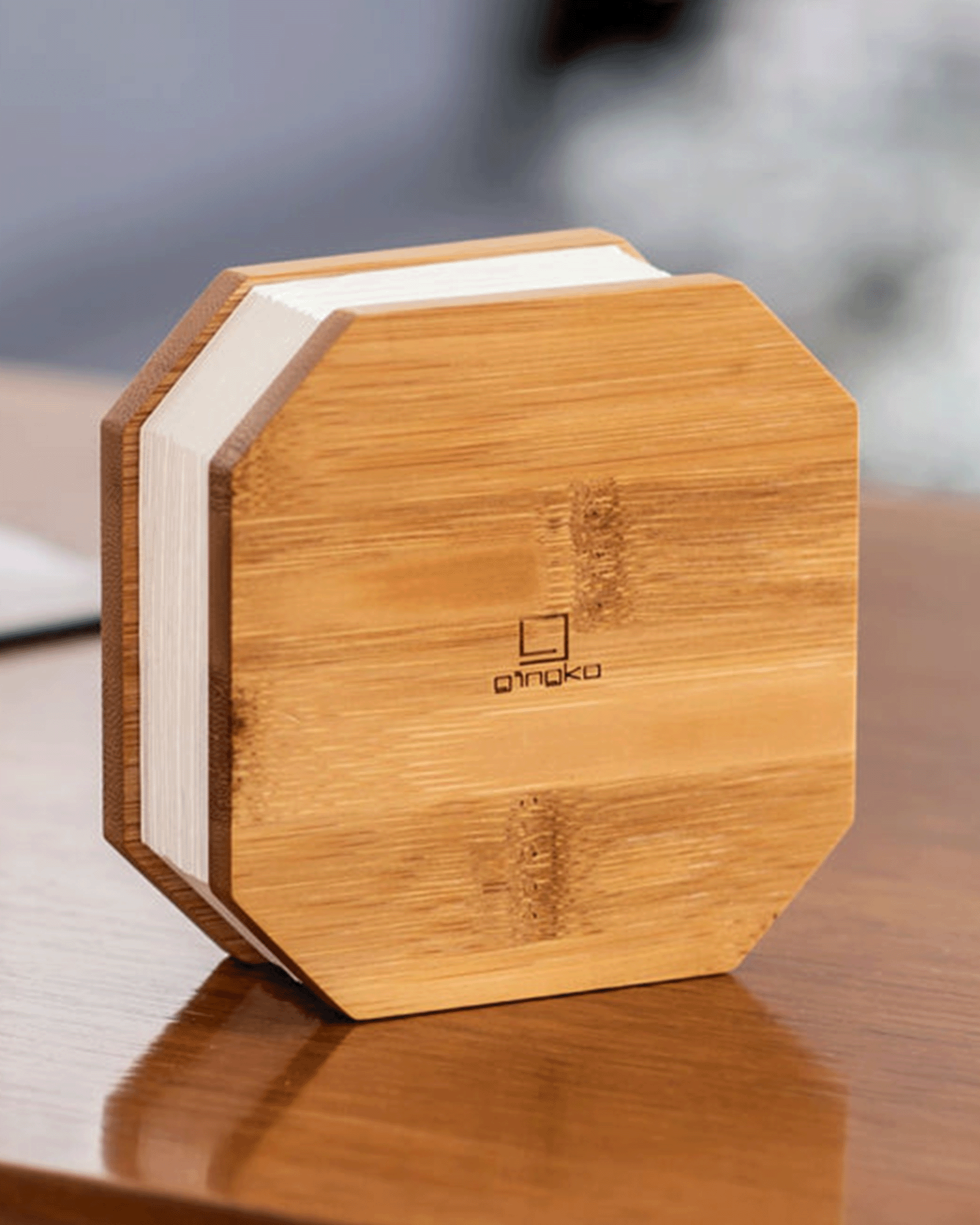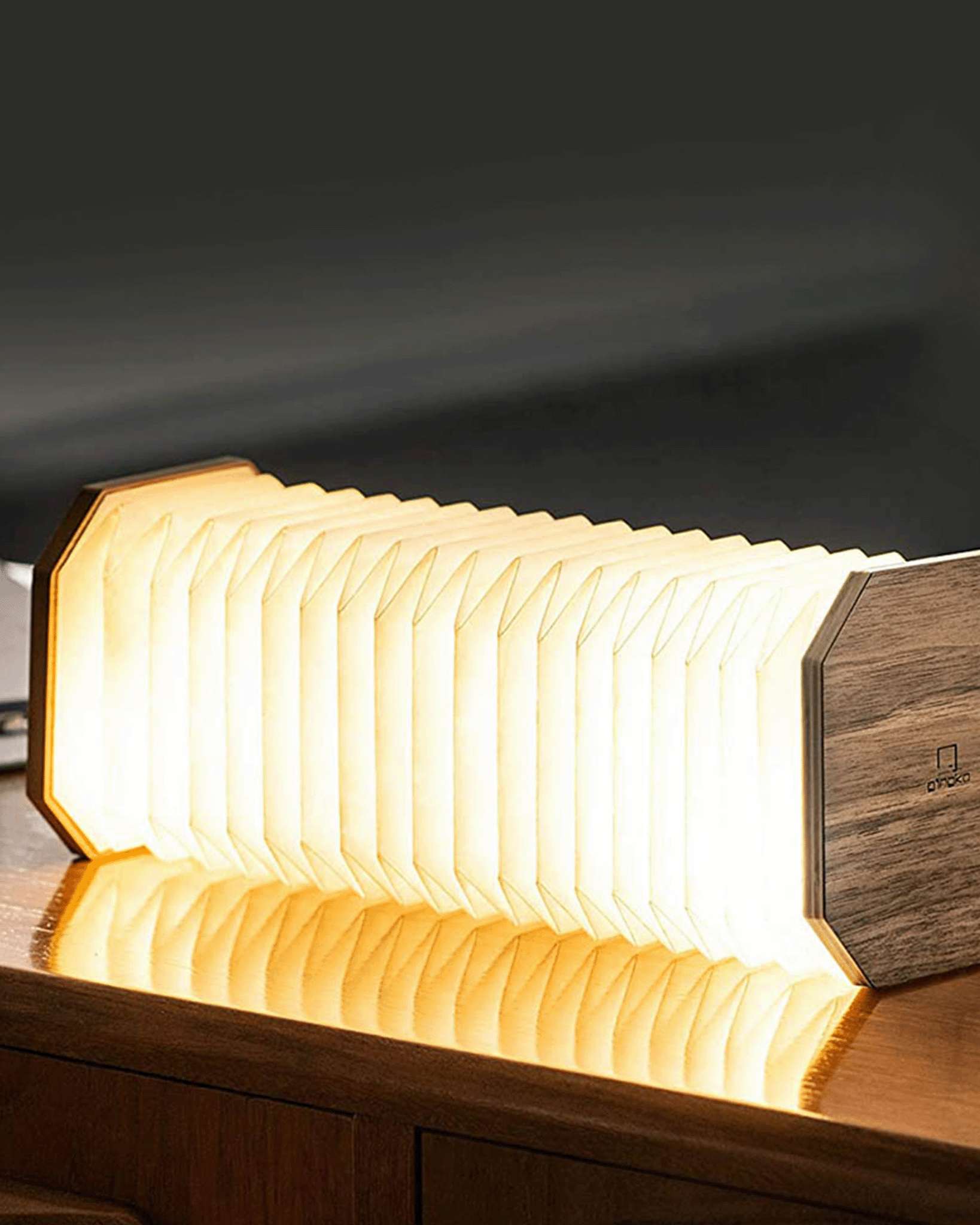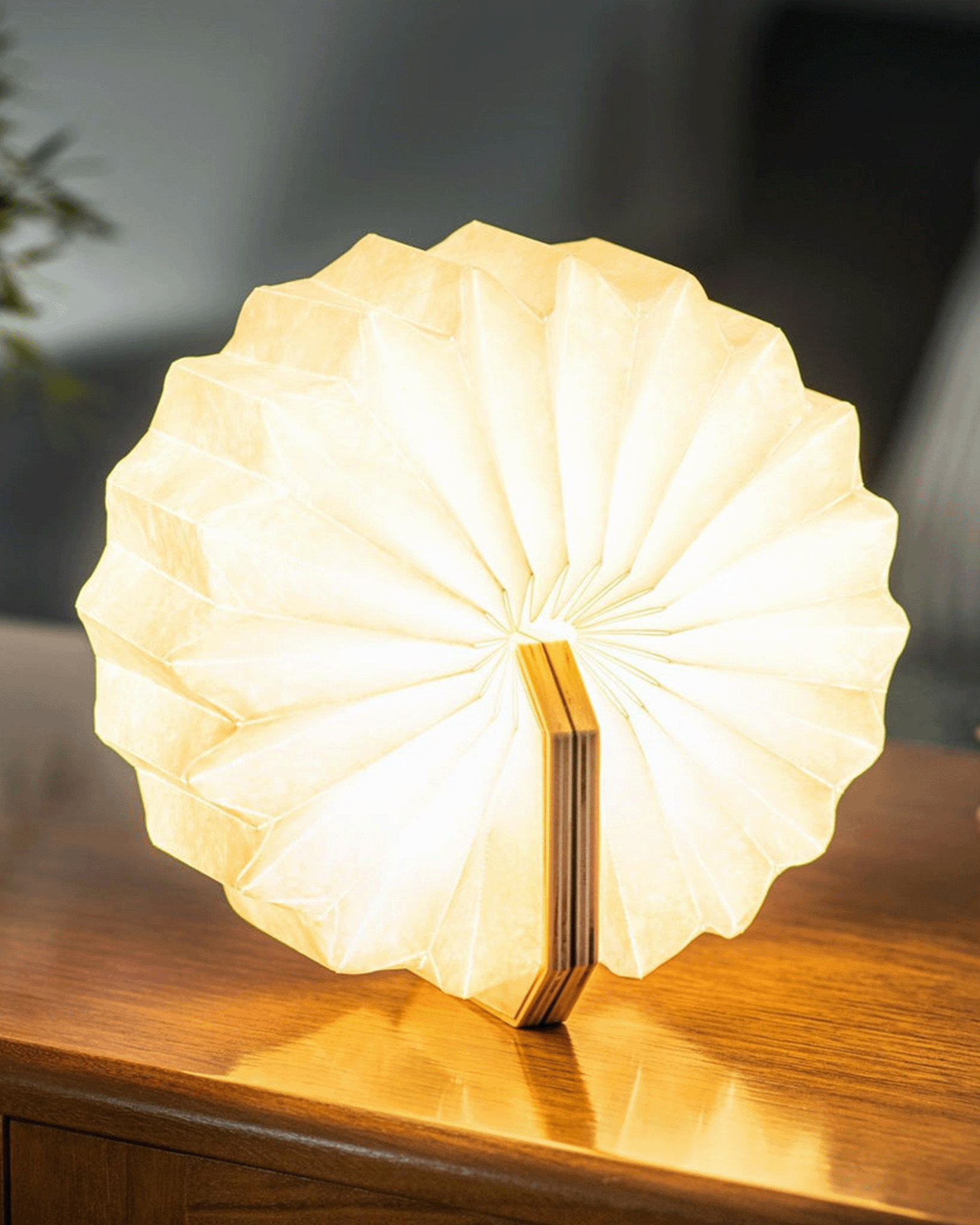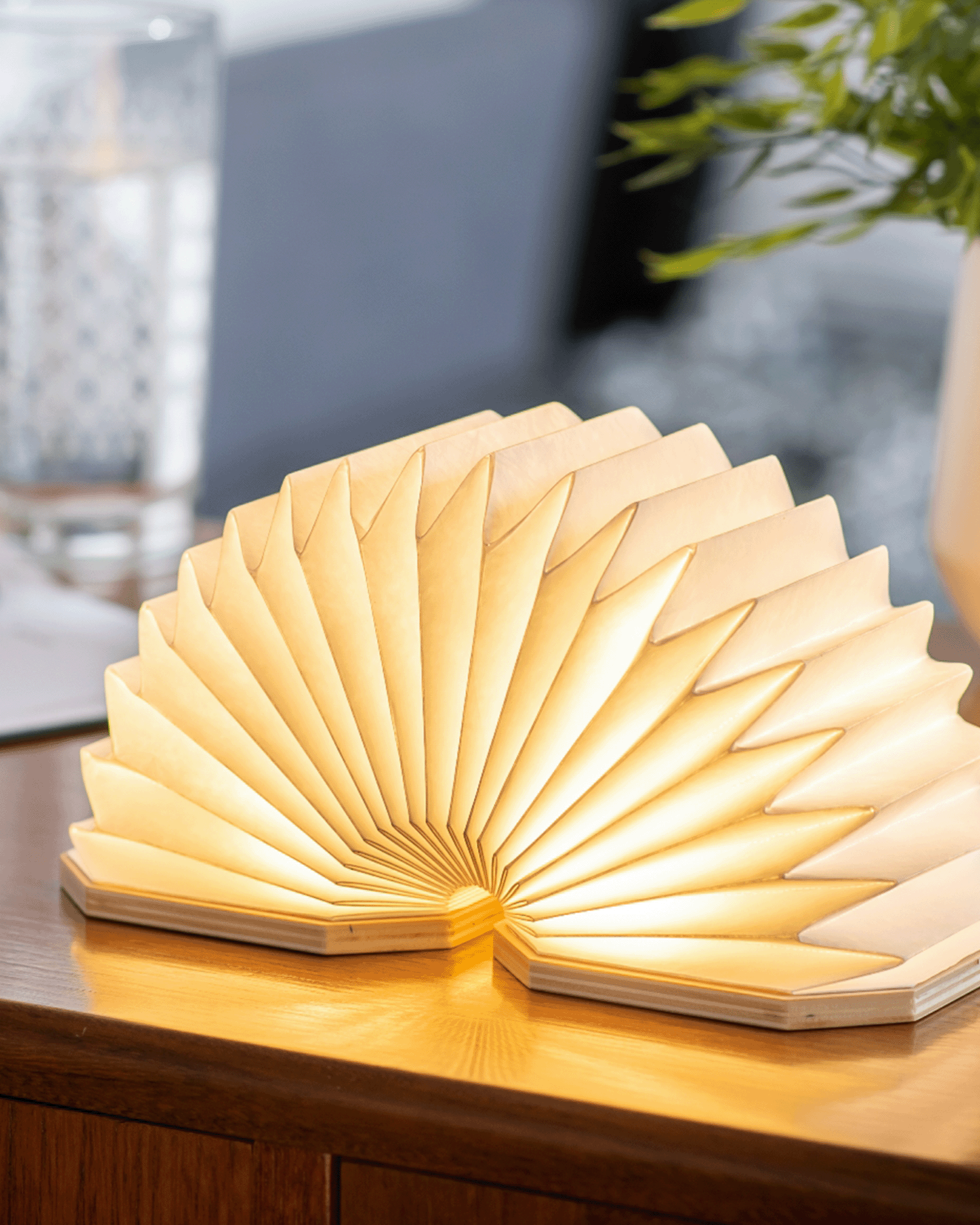 SMART ACCORDION LIGHT
This beautiful accordion-inspired ambient light transforms into whatever shape you want, and it is also a perfect example of a lighting design that doesn't just illuminate, it interacts too!

 The folding/foldable lamp comes a pleated Tyvek-paper shade sitting between two pieces of wood.
The lamp lights illuminate through the pleated paper, while the Tyveks folded nature allows you to manoeuvre the lamp like a slinky, adjusting it in a variety of shapes and forms.

The lamps LED lighting and battery come built right into its wooden ends, and hidden magnets allow the ends to snap to each other, creating interesting-looking closed forms, or even allowing you to hook up multiple Accordion Lamps to create one singular, fun, flexible strip of lighting!
The portable lamp comes with two light colour-temperatures, allowing you to switch between warm and cool lighting just by shutting and opening the lamp, and provides 7-10 hours of lighting (and playing) on a full battery charge!
 
The Smart Accordion Lamp is a must have home accessory for any kids' room and reflects our design ethos of creating stylish yet functional, modern but great sustainable design. Made of natural wood and water-resistant Tyvek paper.
 

Two colour options: 2700K (warm light), 5000K (cool white light) in one product
Charging Time:         3-4 hours
Battery life:                6-8 hours of constant use
10 x 10 x 3.5cm