We believe that designing the perfect space where a child can learn fosters wellbeing and a healthy mind. When designing learning spaces, our aim is to create an organised environment. Free from clutter and distraction, kids will want to use their space and enjoy making it their own.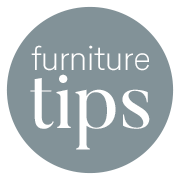 furniture
TIP #1
A DESK is most important for easy learning. Choosing the right sized desk will depend on the size of the space as well as your kid's needs. As laptops have superseded encyclopedia's, the demand for a big desk has decreased.
TIP #2
A CHAIR is the second piece of furniture vital to both a child's comfort and posture, making it easier to learn. An upholstered seat is a very comfortable option and a gas lift chair is a great investment as it allows the child to adjust their seat as they grow.
TIP #3
A BOOKCASE is a vital piece to keep the learning space organised as well as have resources easily accesible for kids. The bookcase cavities themselves are not only handy for books, but folders and notes that can easily take up valuable desk space.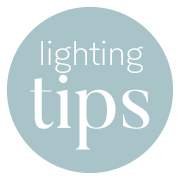 lighting
TIP #1
Look for the right task light to help your kids see the work they are focused on. The best lights are lamps which have the ability to be adjusted and swivel so that the light itself can be focused directly onto the task at hand.
TIP #2
Use a 60 to 80 watt light bulb for detail oriented tasks. Avoid cool flourescent bulbs that emit harsh lighting that can strain kid's eyes and can cause tiredness. Opt for warm halogen bulbs that are close to natural daylight and place less strain on kid's eyes.
TIP #3
To find the right bedside light to read by, look for a lamp which emits a diffused light through a shade or one where the light is focused away from the face. Use a warm 40W globe which will emit a subdued light to reduce the stimulation of a bright light.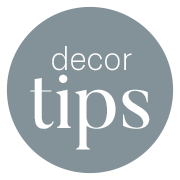 decor
TIP #1
One of the best concepts for kid's learning spaces are PIN BOARDS. Hang artwork, awards, reminders and photos to keep the desk clutter free.
TIP #2
PENCIL POTS are an invaluable way to keep pens and pencils neatly contained and readily accessible. Ina range of colours and sizes to suit your kid's colour theme, it's a little item that can not only beautify the desk, but serve to keep the desk neat and tidy.
TIP #3
STORAGE BASKETS are a great way to categorise kid's bits and pieces into organised bliss. The idea is to assist kid's desks to be as clutter free as possible to reduce distraction and have everything in its right place. Look for baskets that are colourful and not too big.
LEARNING RITUALS
As parents, we understand that facilitating kids to learn at home can be challenging at times. Here are some rituals that might help:
reduce distractions
avoid interruptions
avoid multi-tasking
get a good night's sleep
focus on one thing at a time
take short breaks
no texting
Did you know our furniture is handcrafted in Australia?