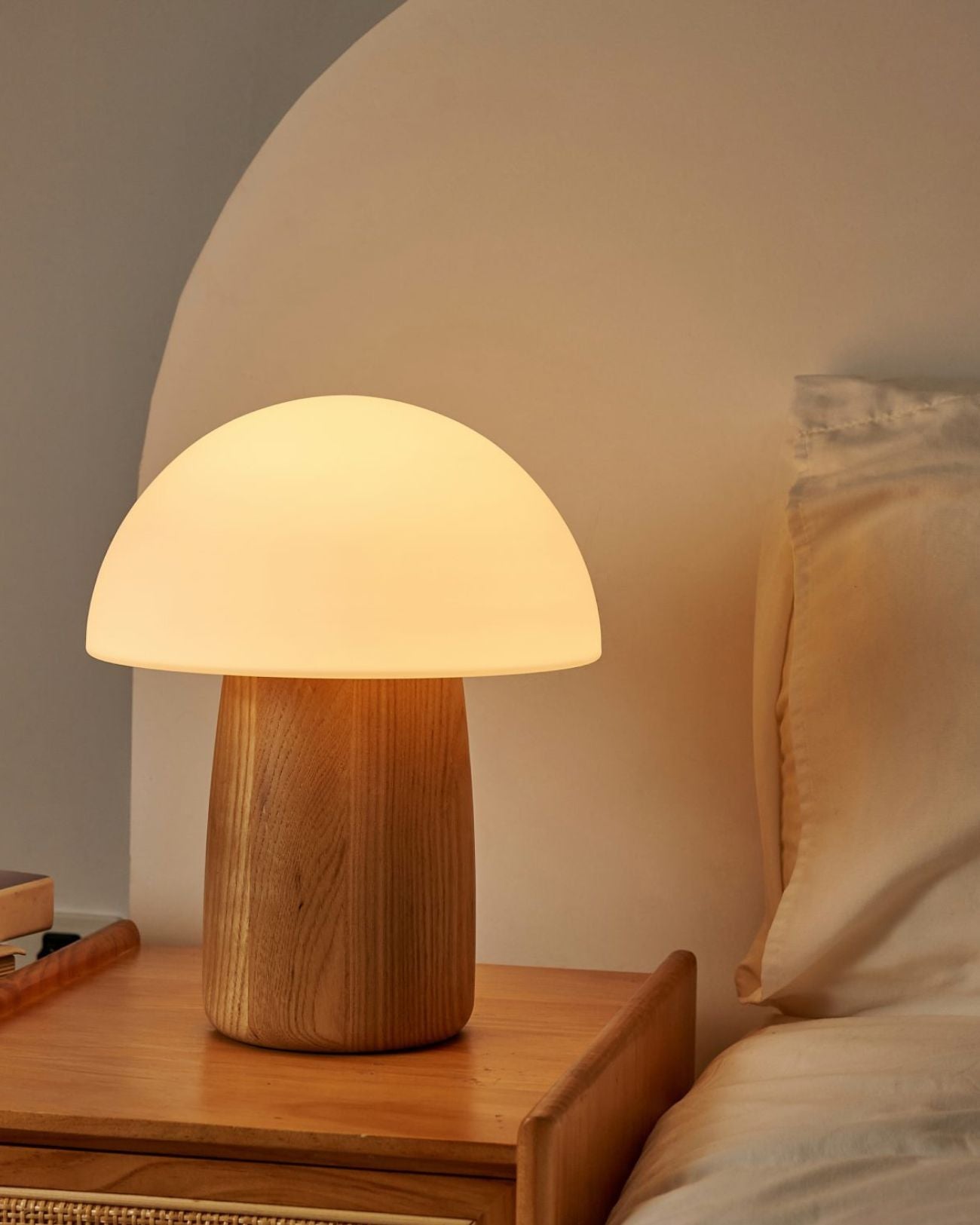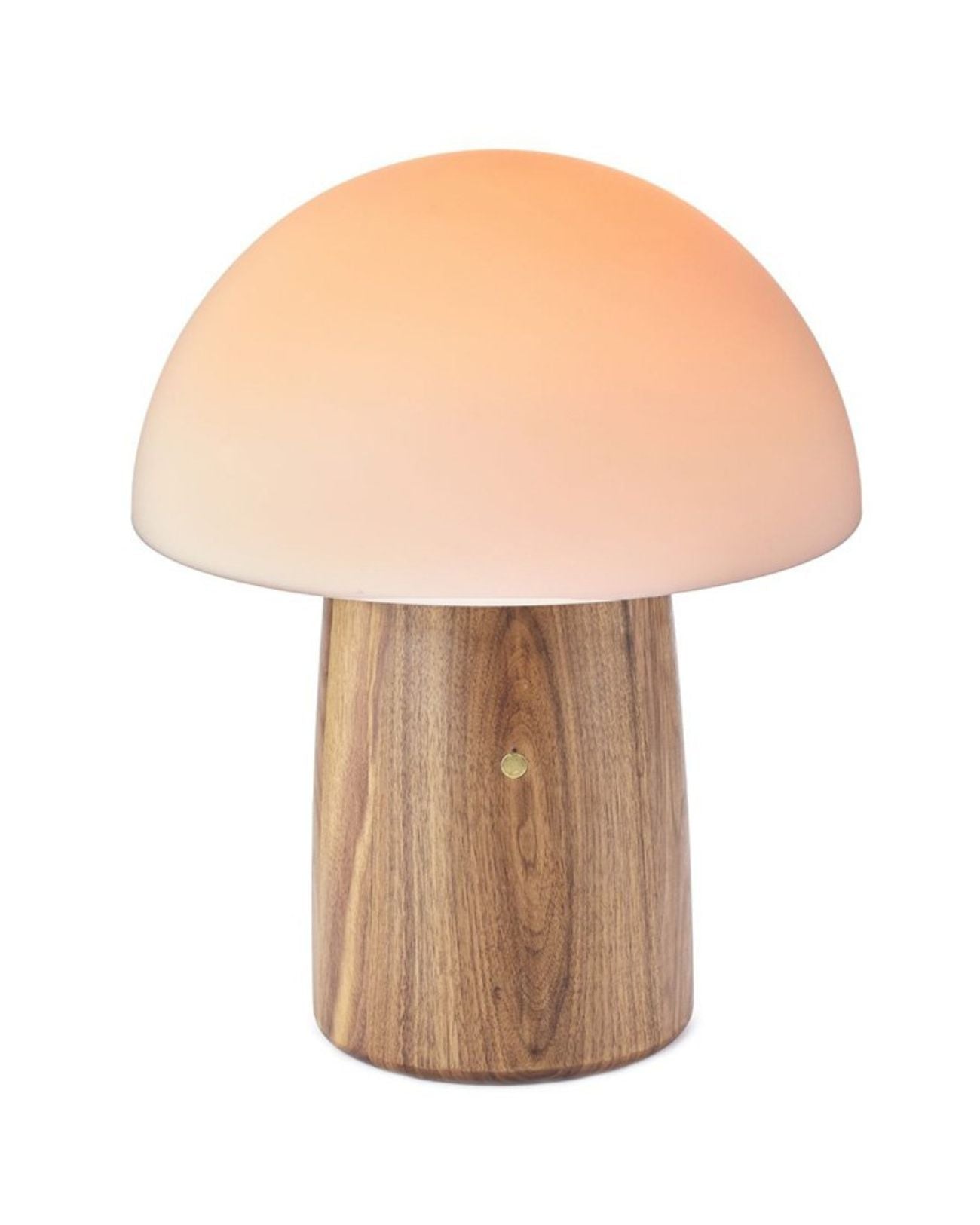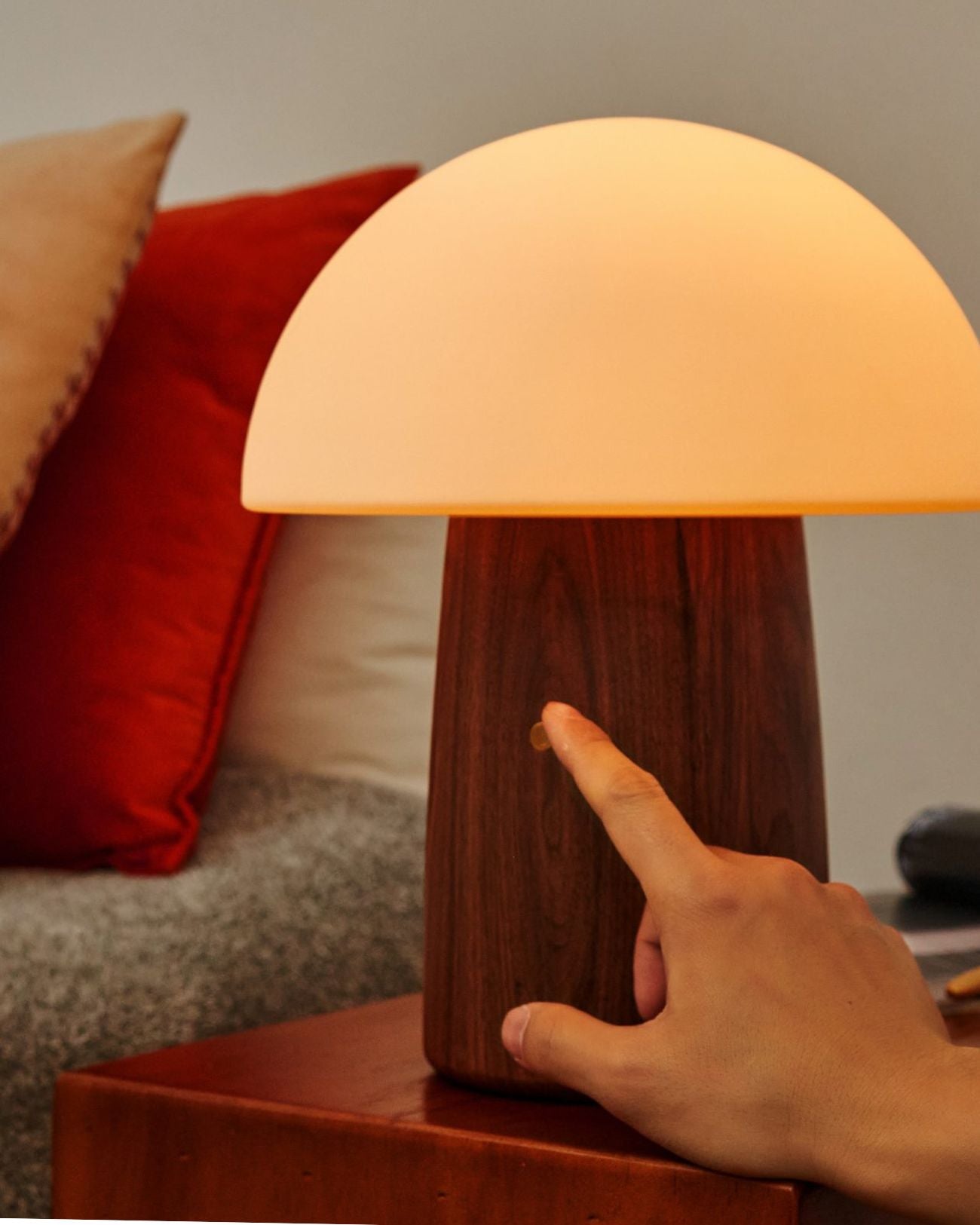 ALICE LAMP
The Alice Mushroom Lamp can light up your kid's space with vibrant and vivid colours, or set a relaxing mood with soft, muted tones.
This portable lamp is White Ash Wood or Natural Walnut Wood with a frosted, milky white glass shade. You can recharge it through the USB-C port in the back in no time.
Switch between 7 soft RGB lights and the warm white light mode with a gentle tap on the mushroom glass shade or simply keep tapping until you find your favourite colour to suit your kid's mood!
BASE OPTIONS: White Ash Wood or Natural Walnut Wood
Material: FSC-certified white ash wood, non-fragile frosted acrylic glass
Dimensions: 100mm width x 130mm high
Weight: 248g
Battery life: 12-15 hours
LED Colour temperature: 2900K~3100K Lumens
Power supply: 1800MAH Li-on rechargeable battery
Power Input: DC5V 0.5