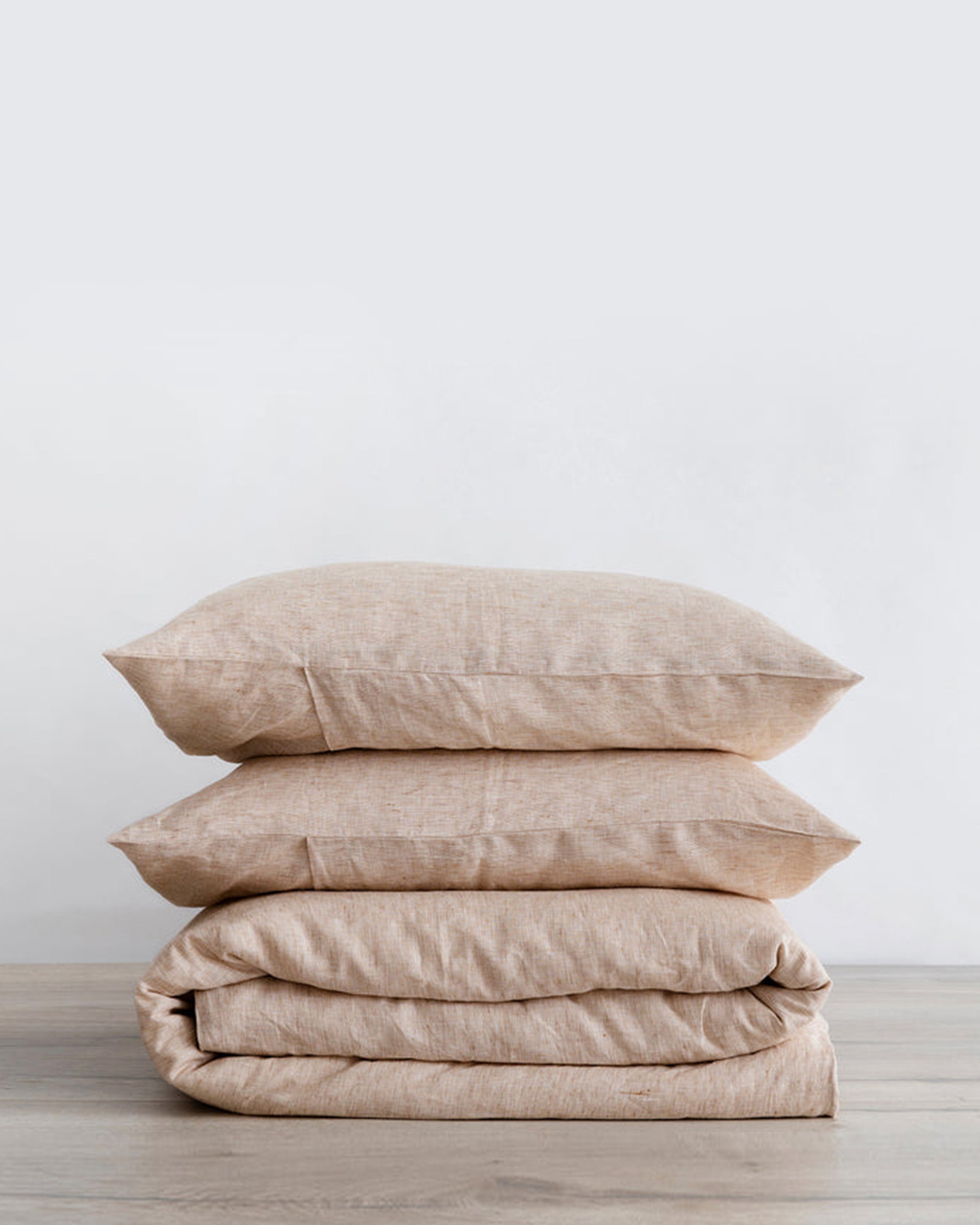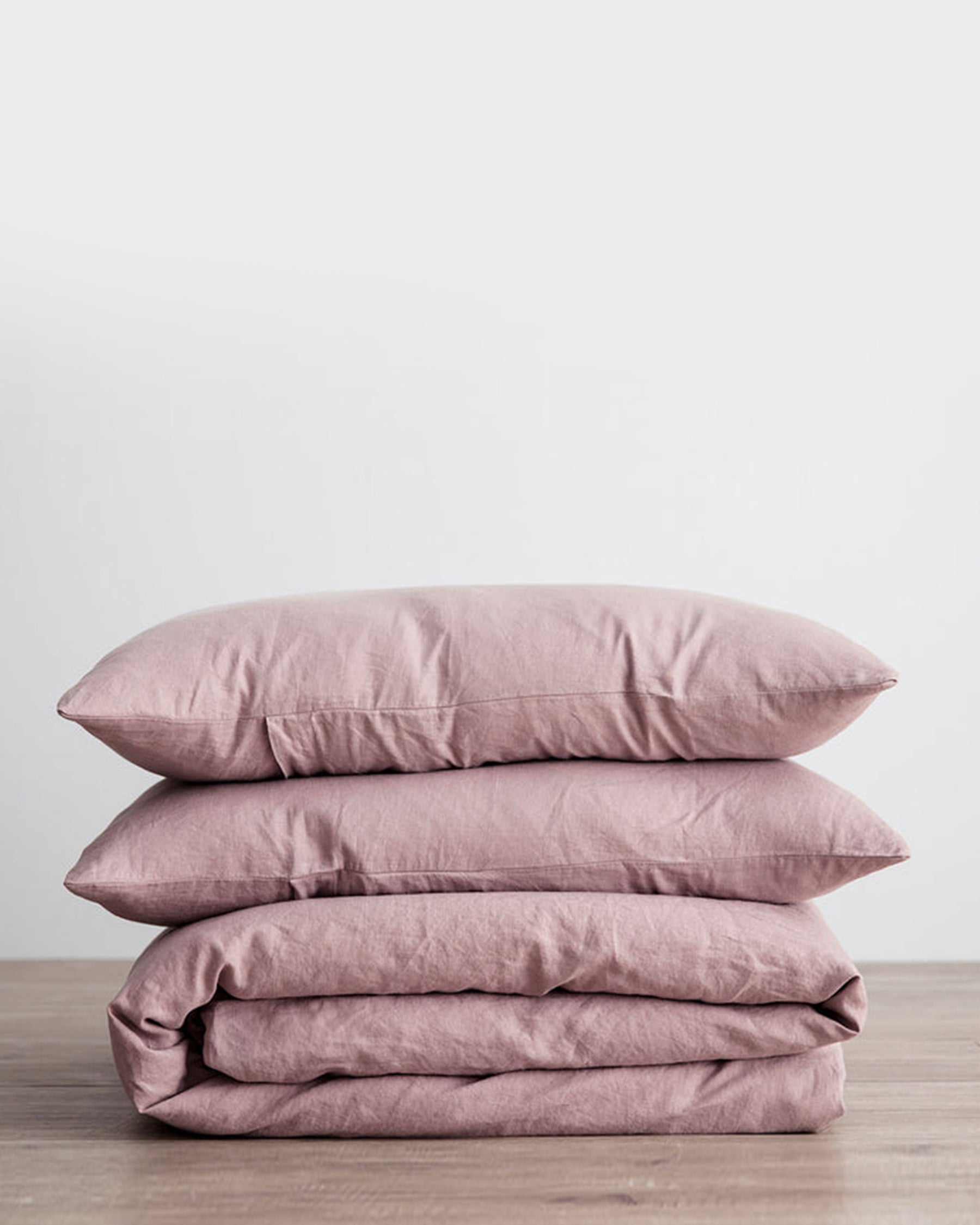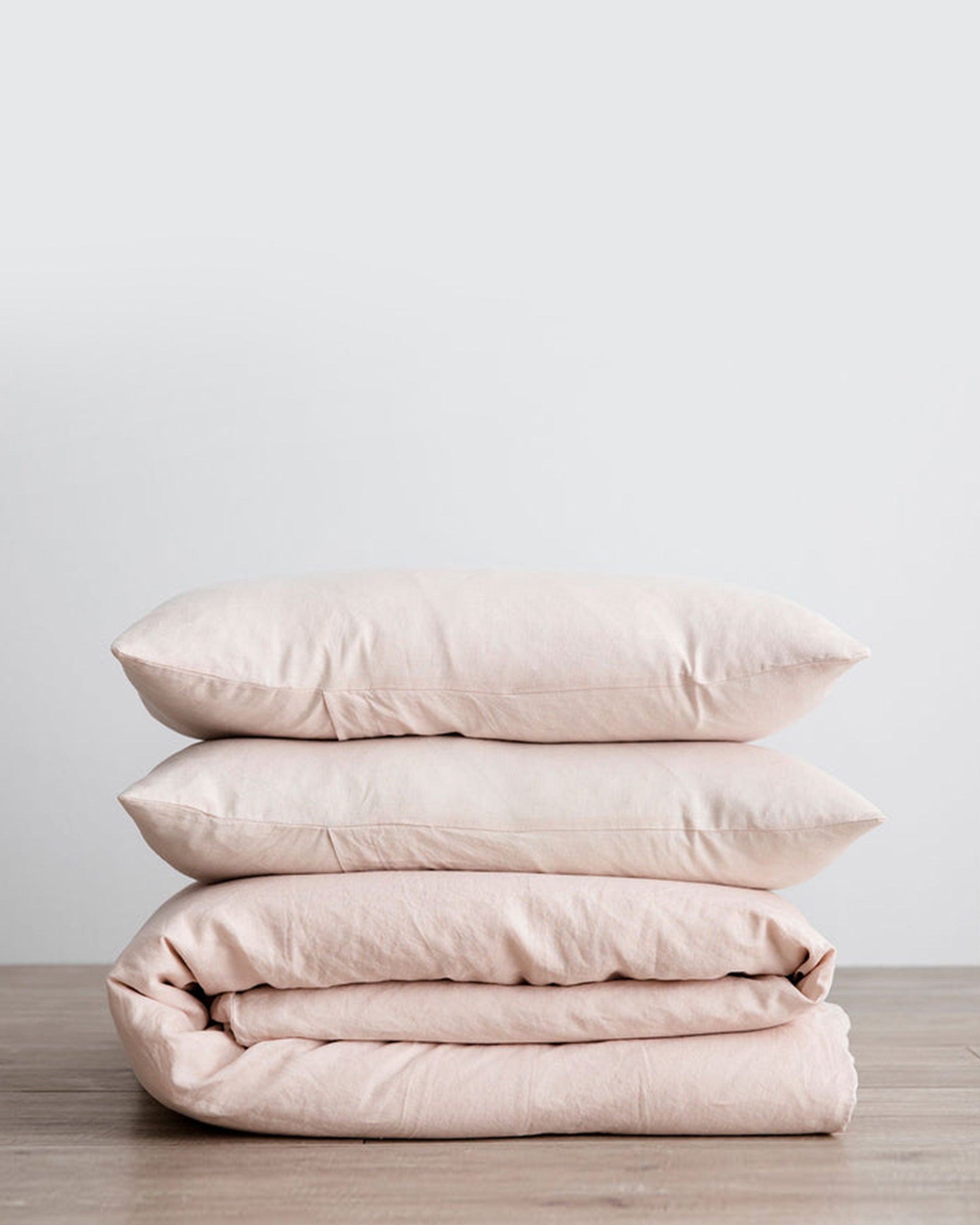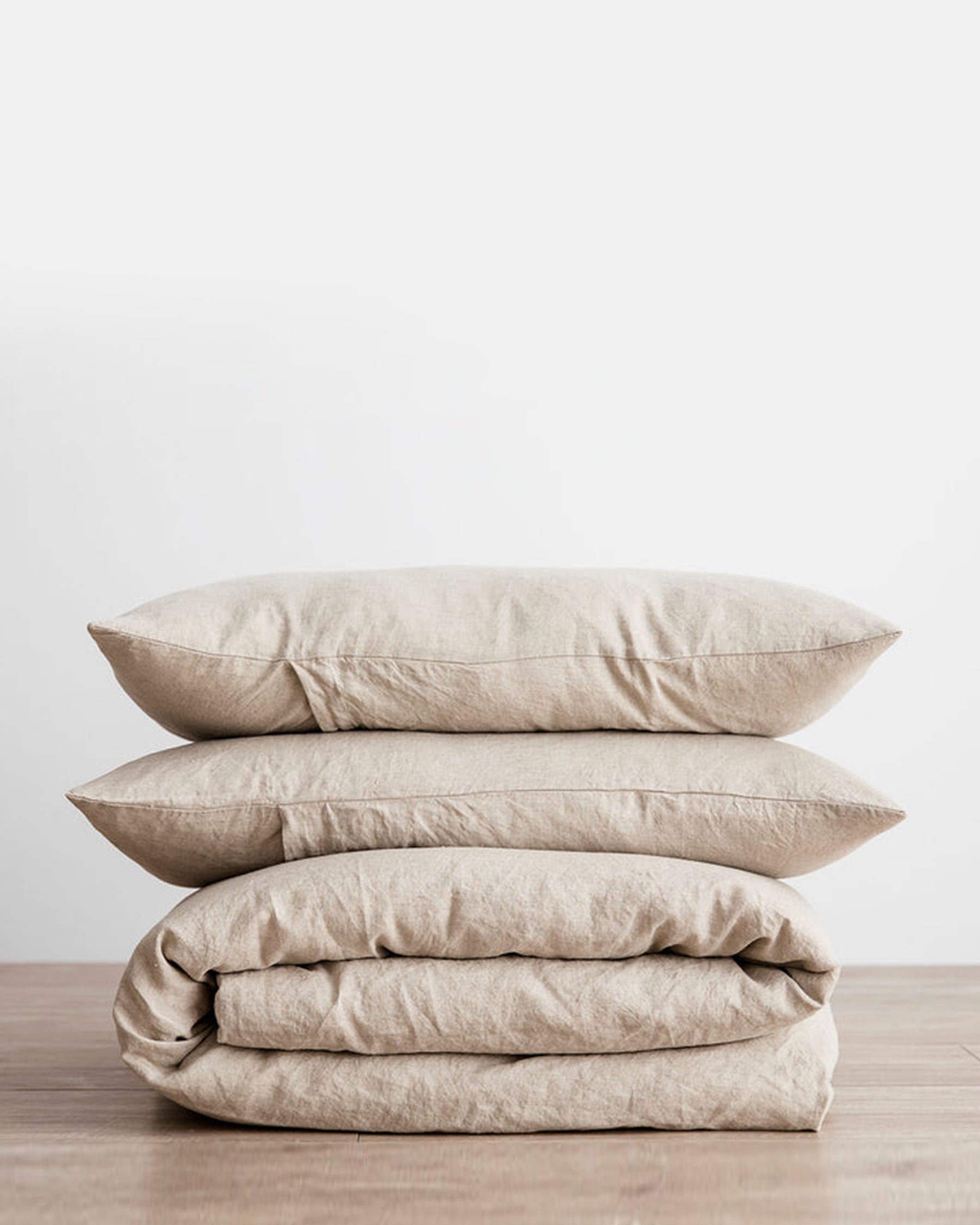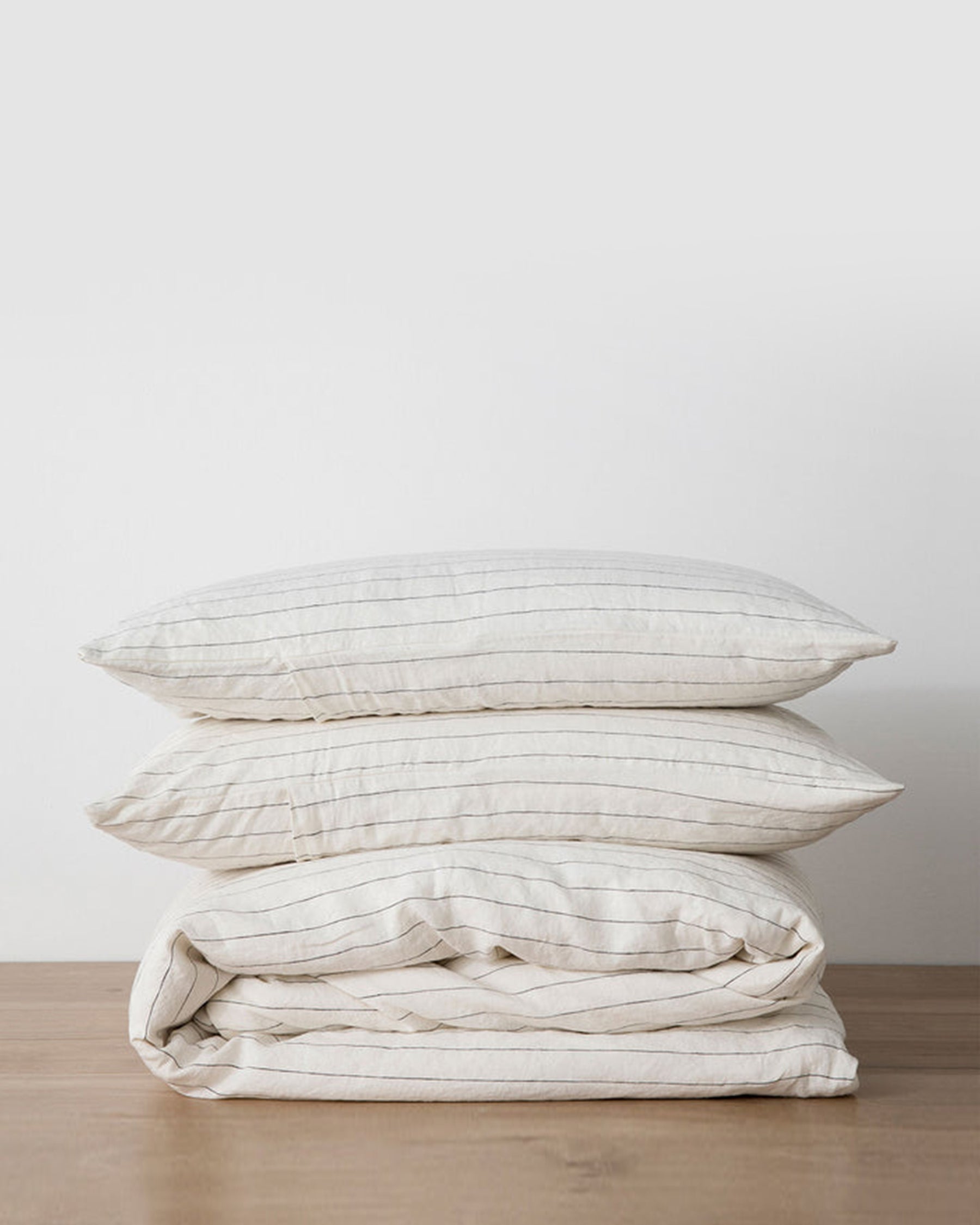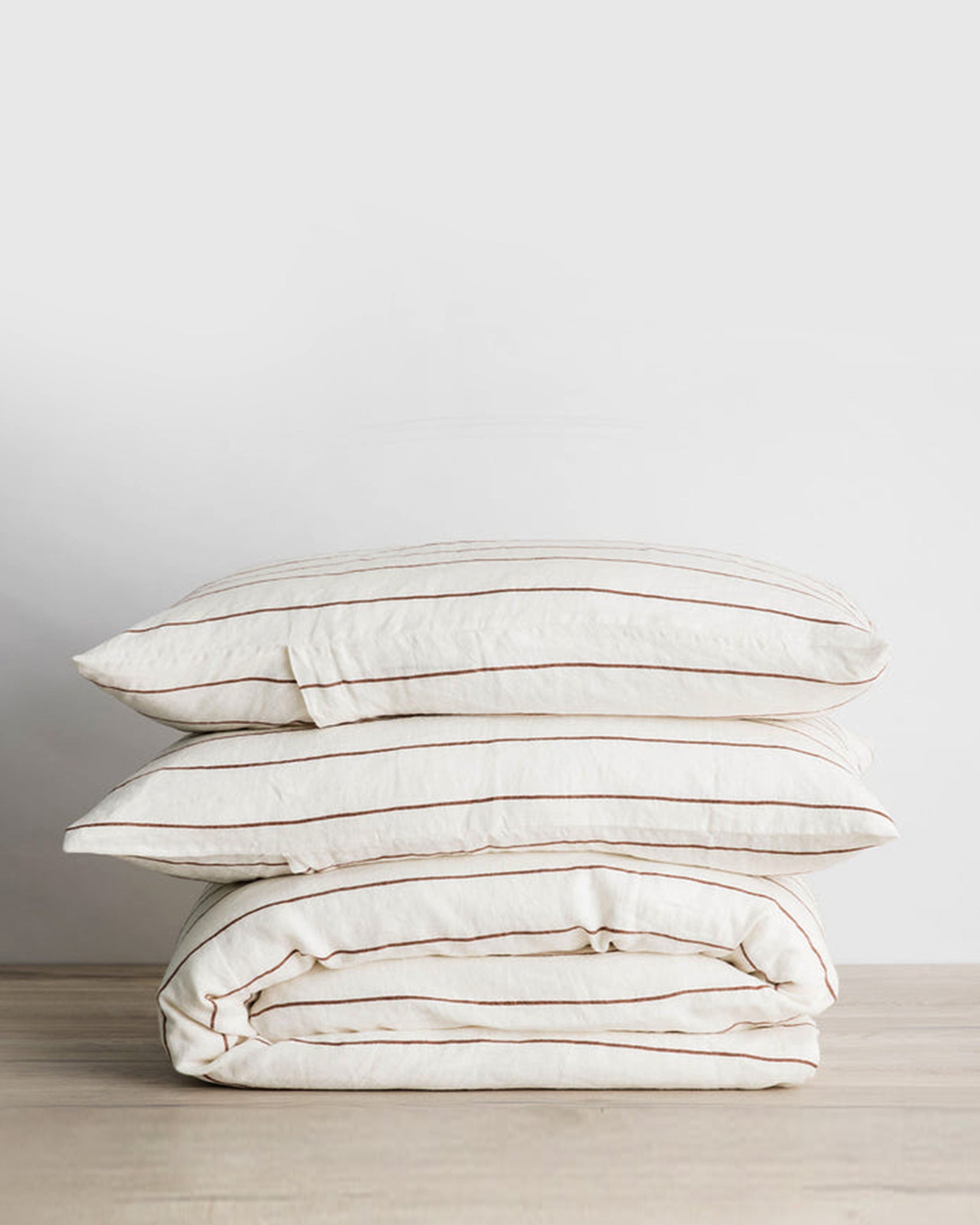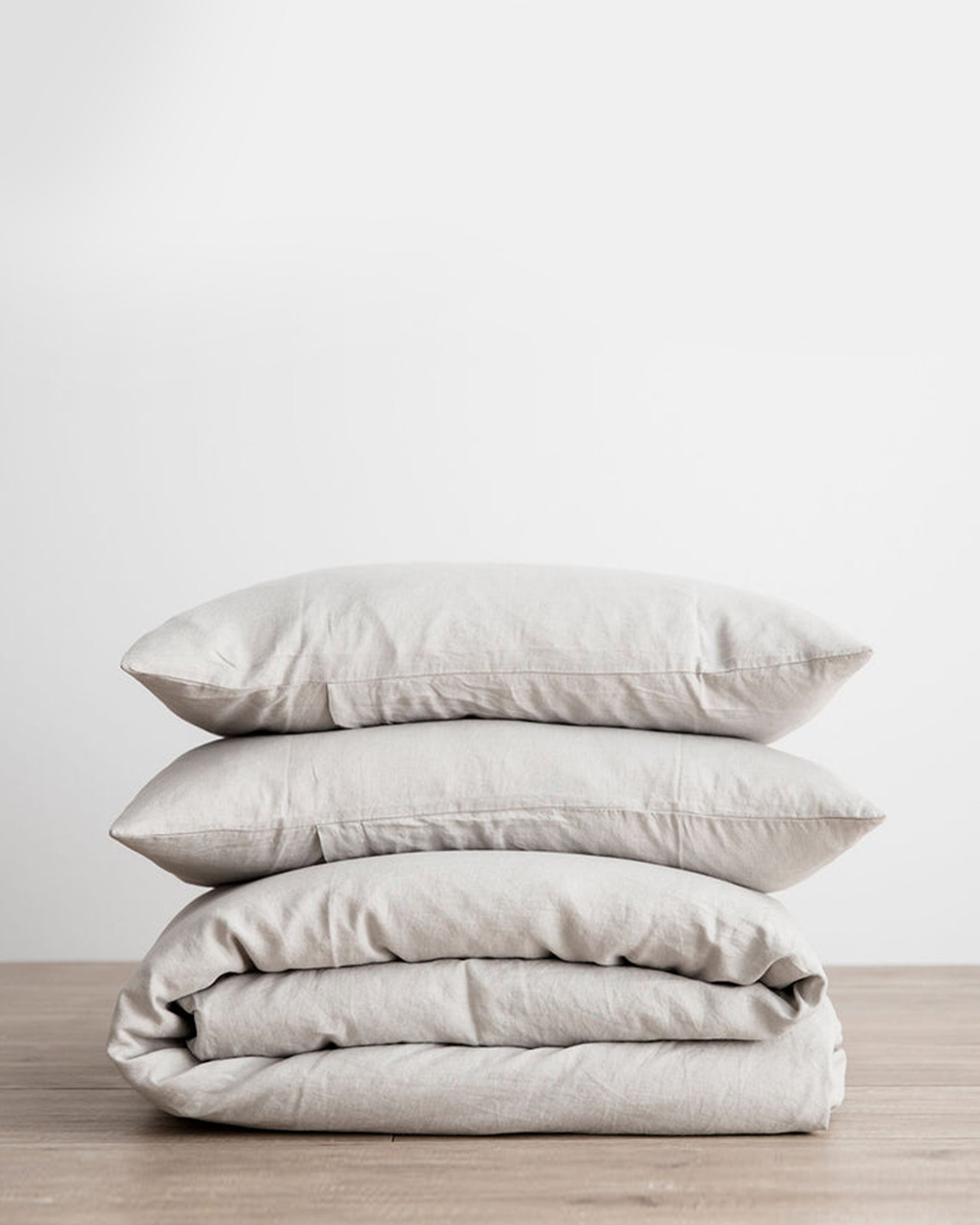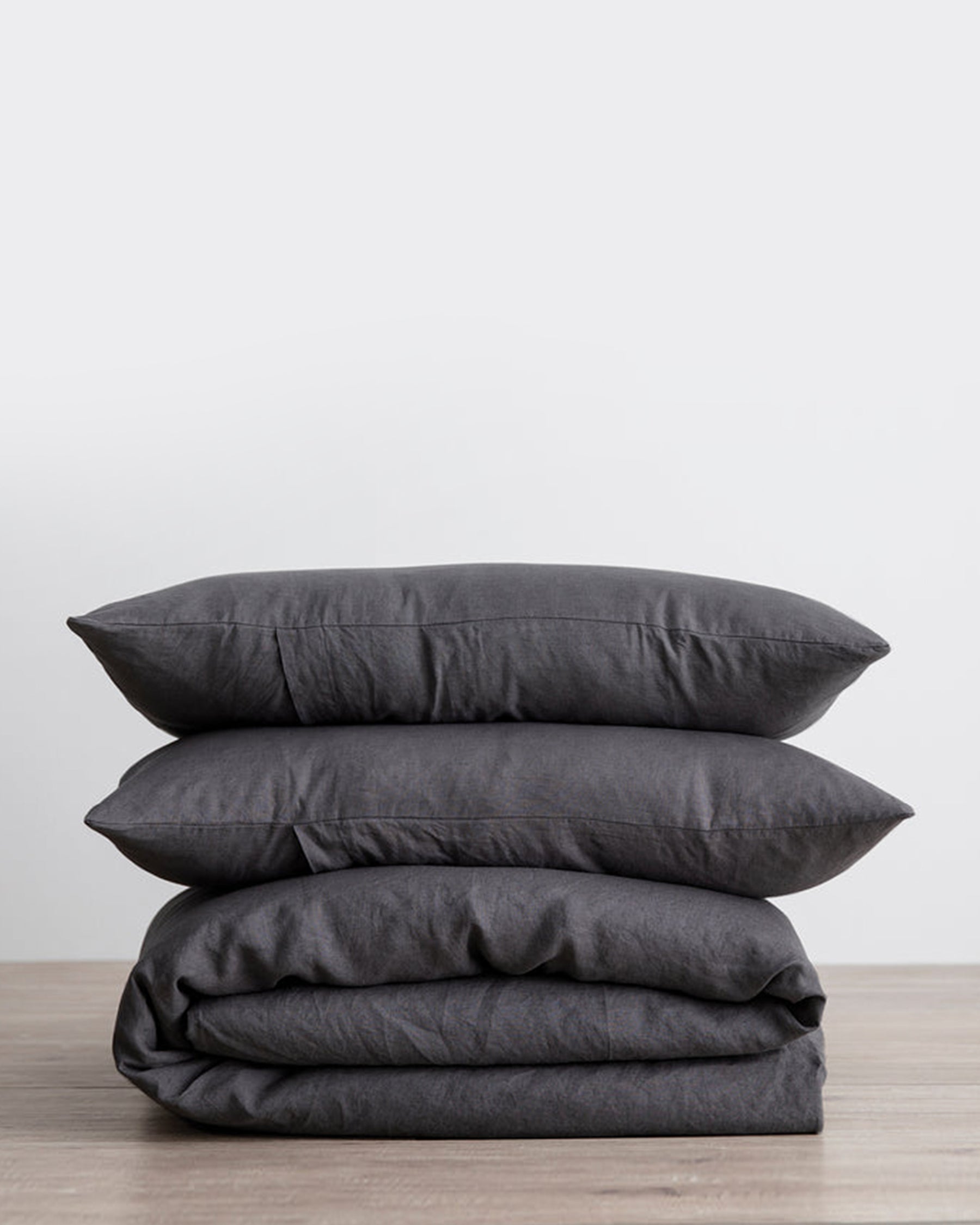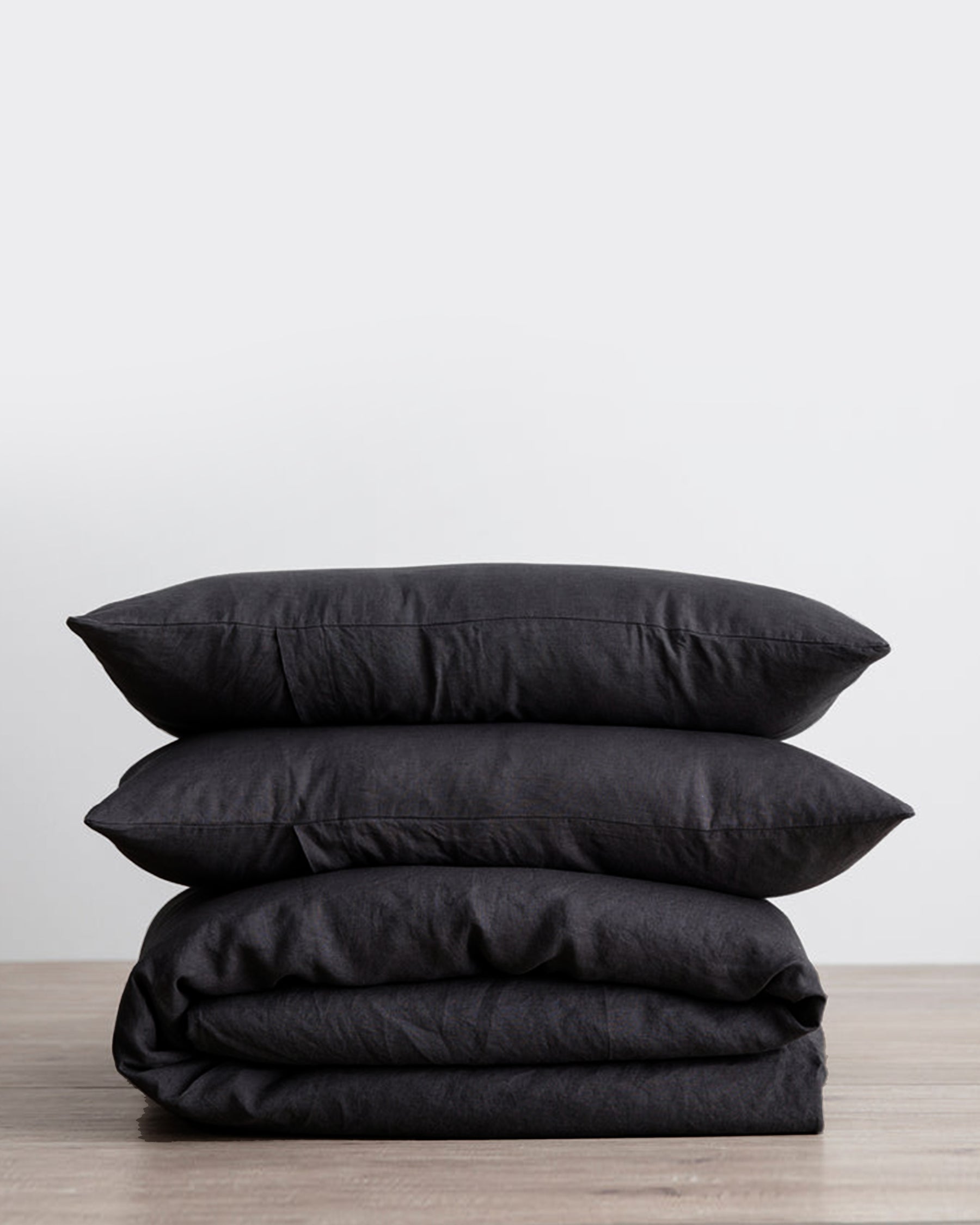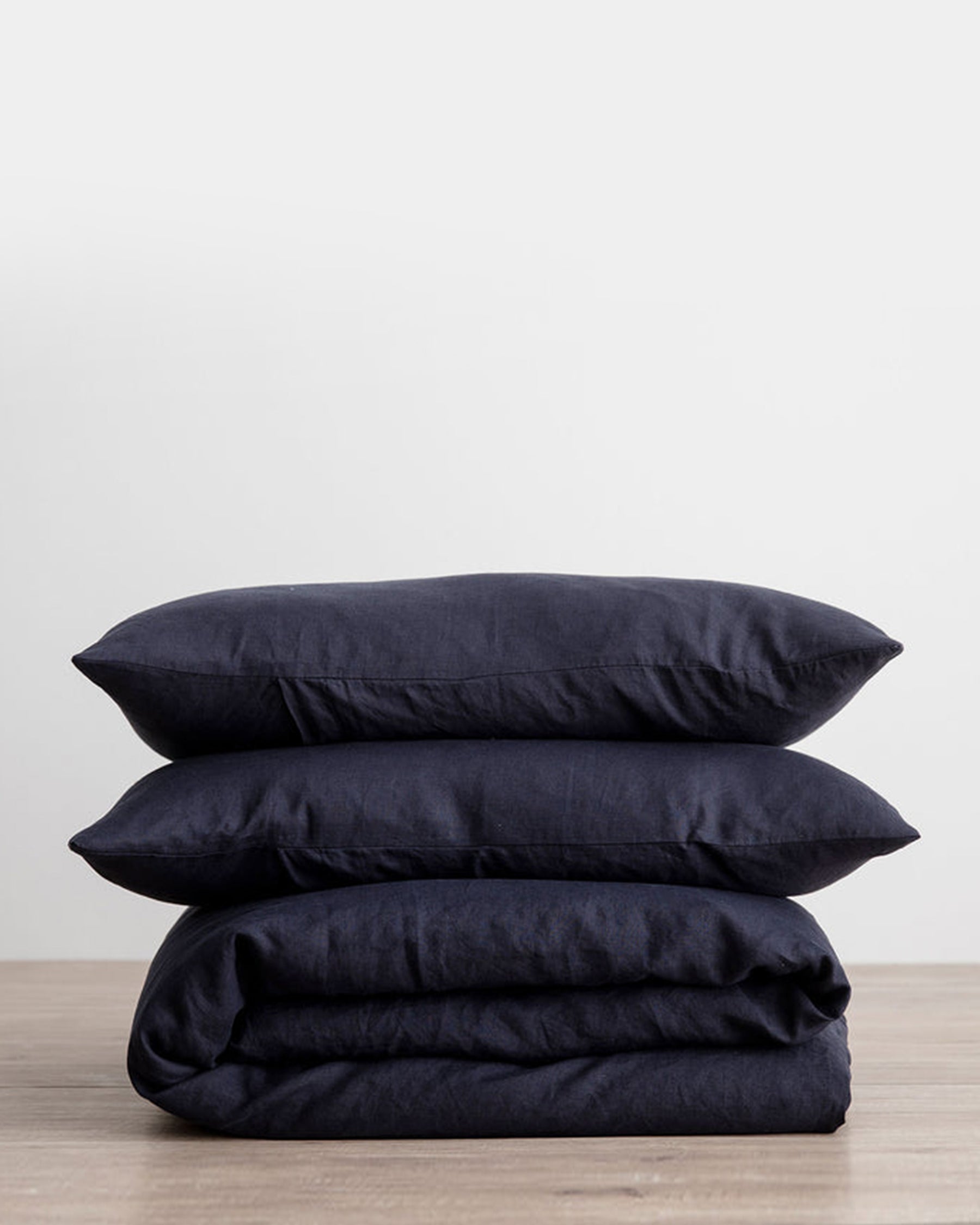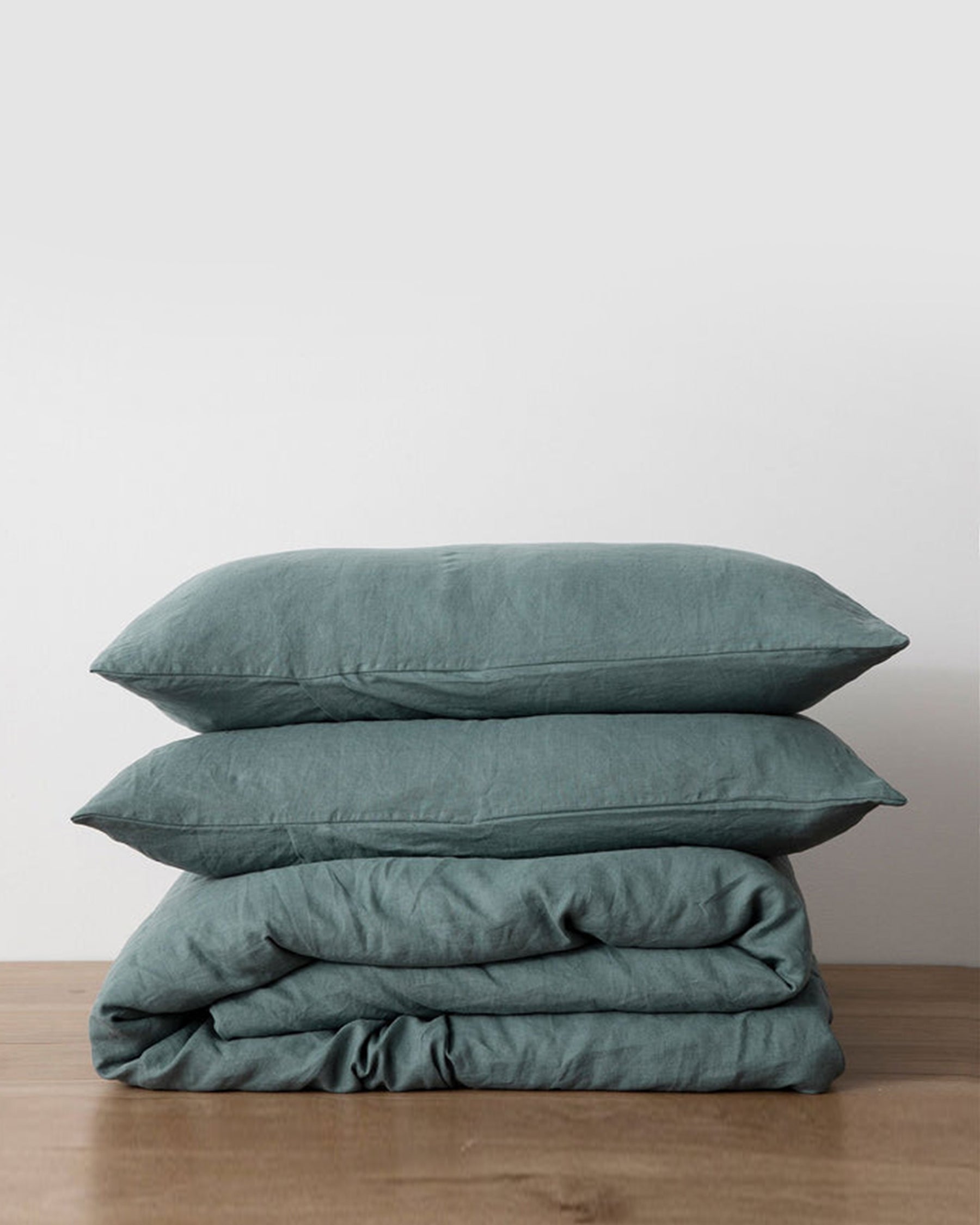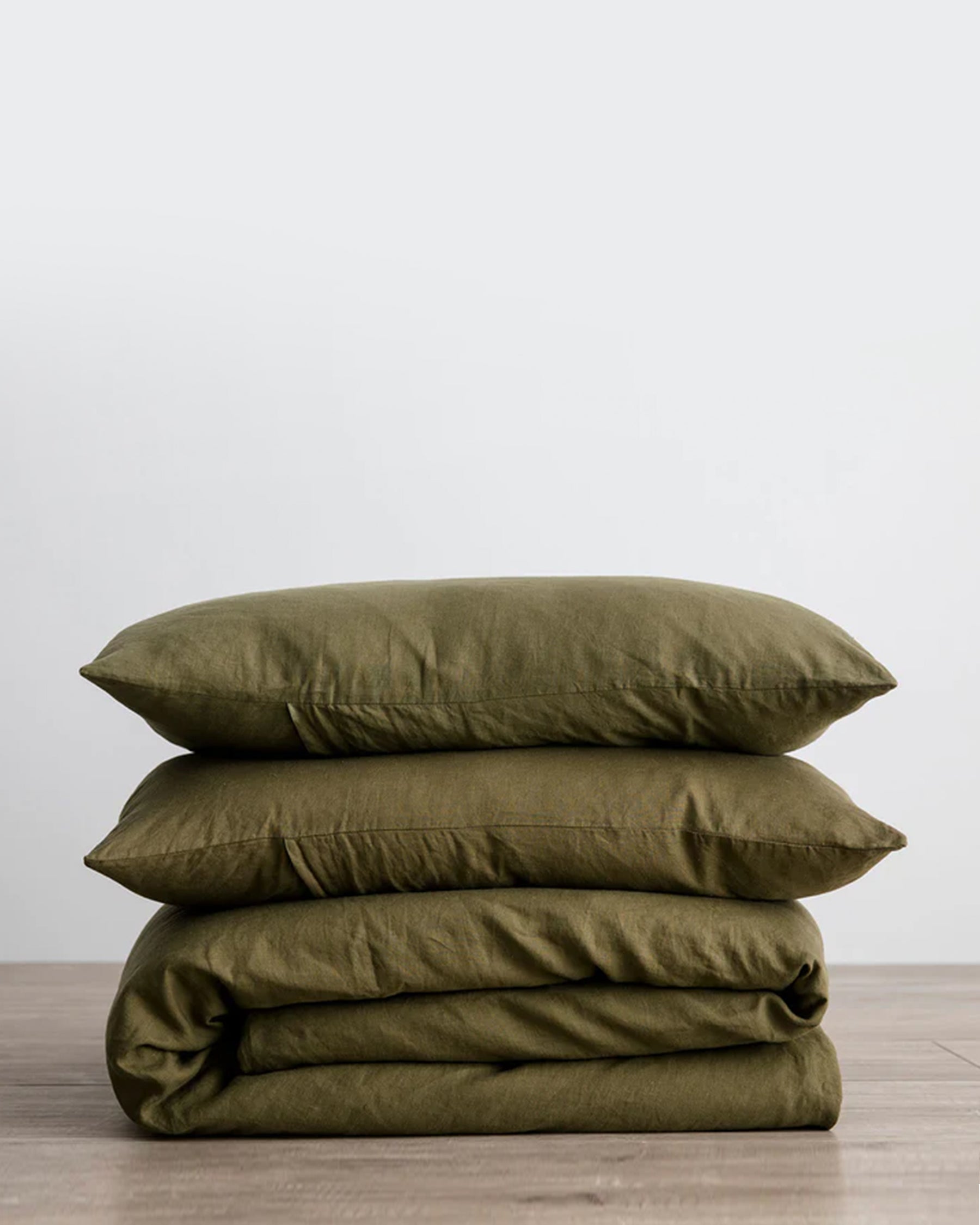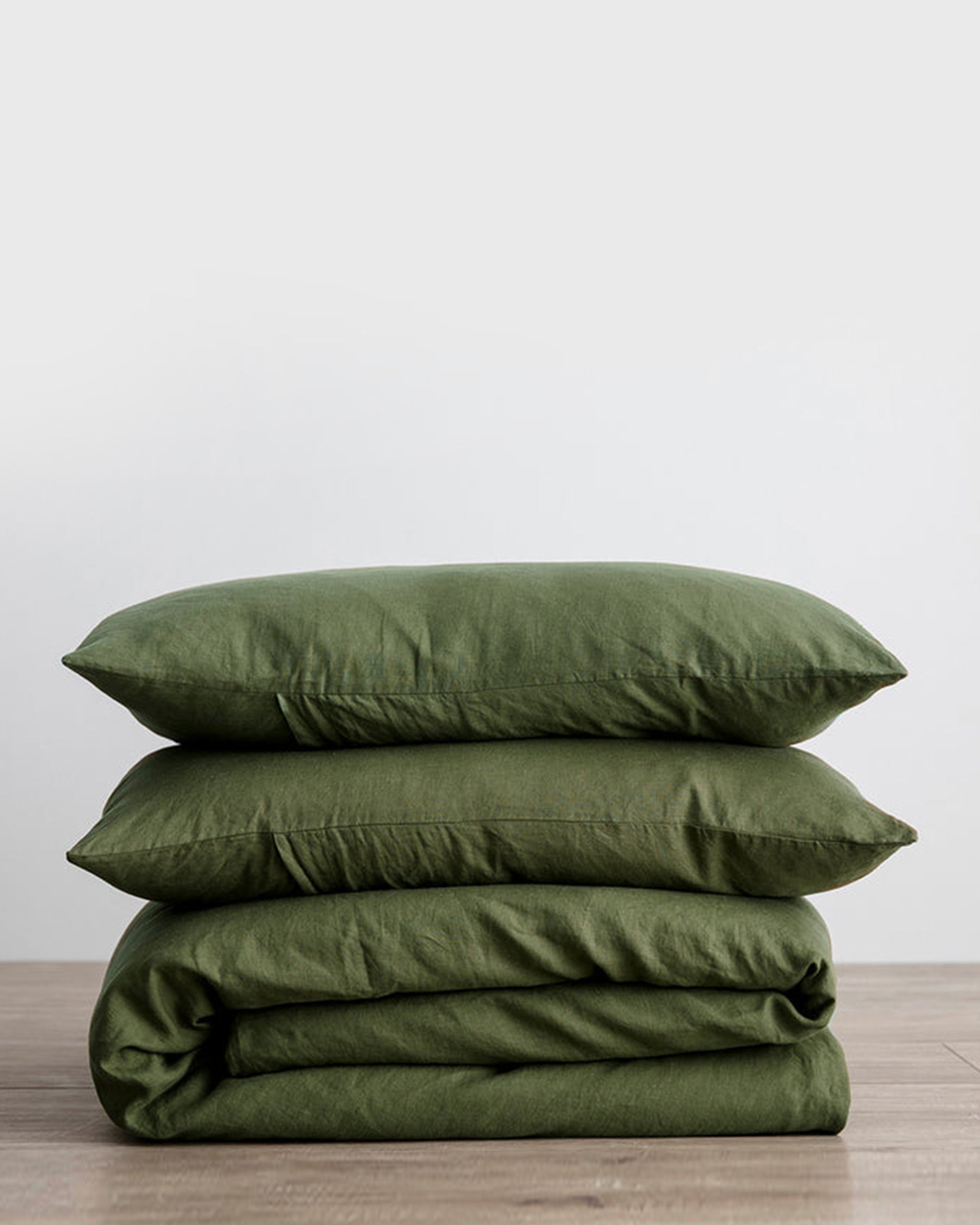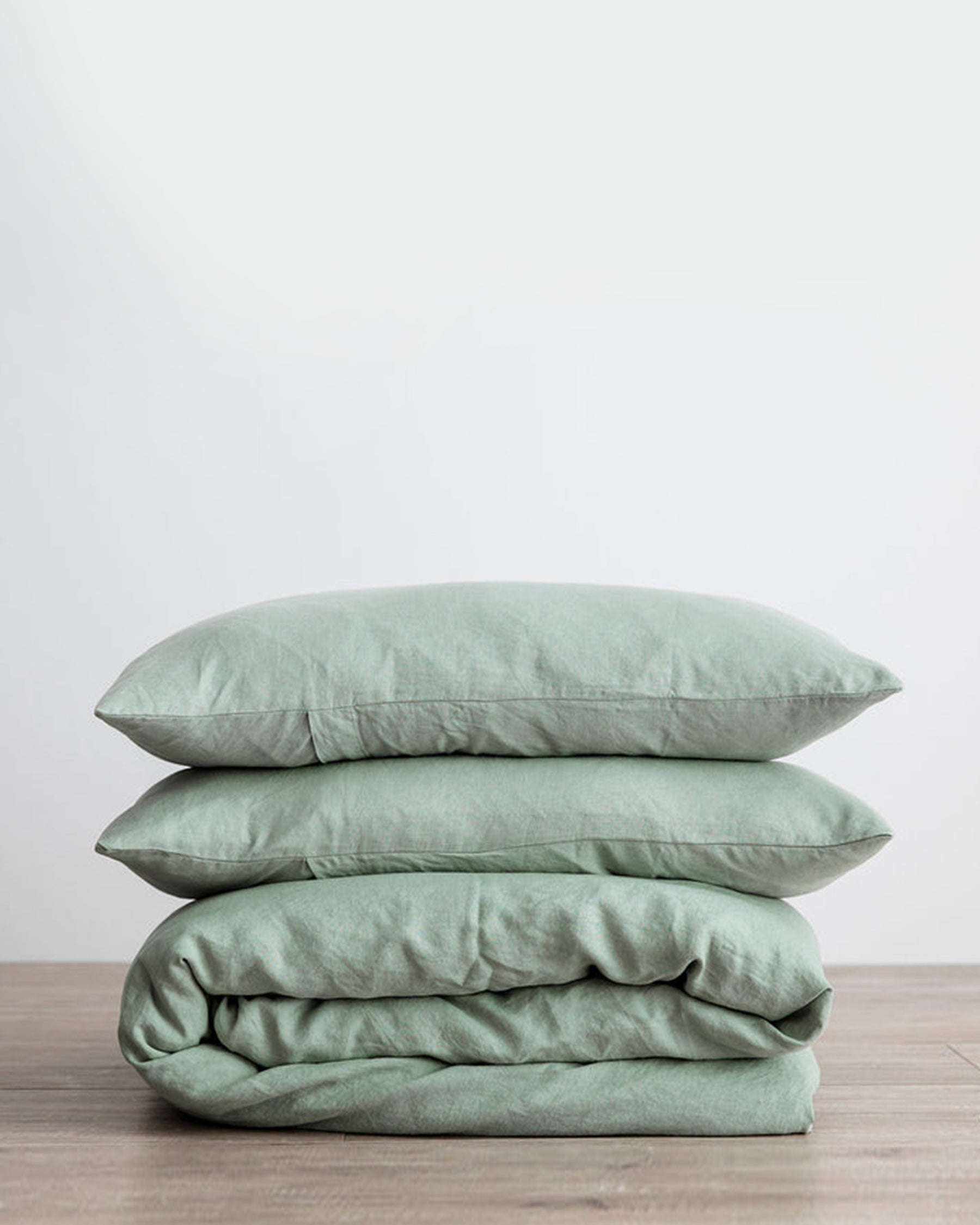 LINEN DUVET SETS
Kid's linen duvet cover set is made from 100% linen woven from European flax, pre-washed for softness and durability.

Comfort - the linen is pre-washed with natural enzymes to accelerate the softening process. 

Sustainable - Linen fabric is produced more efficiently than other fabrics from eco-friendly Flax crops, with very little water and pesticides. 

Breathable - Given its woven nature, pure linen bedding will be temperate to sleep in, for both hot and cool sleepers.

Easy care - Linen doesn't require ironing to look beautiful.
 
Single set (includes 1 pillowcase)
Double and Queen sets (includes 2 pillowcases)
Care Instructions
Machine wash on a warm cycle.
Line dry or tumble dry on a warm setting.
Do not bleach or soak.
Minimise prolonged sun exposure to safeguard against uneven fading.