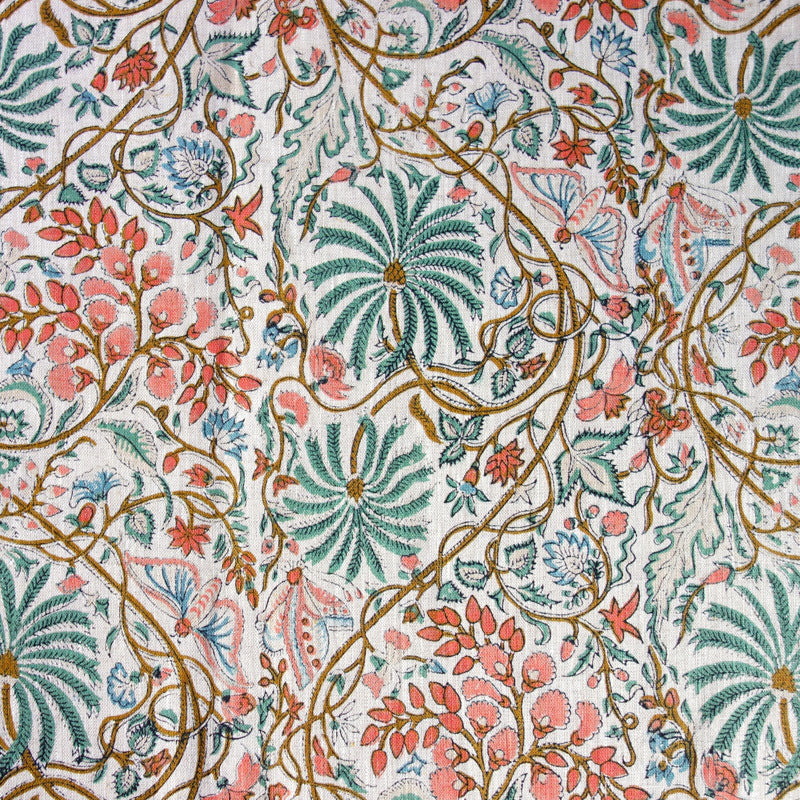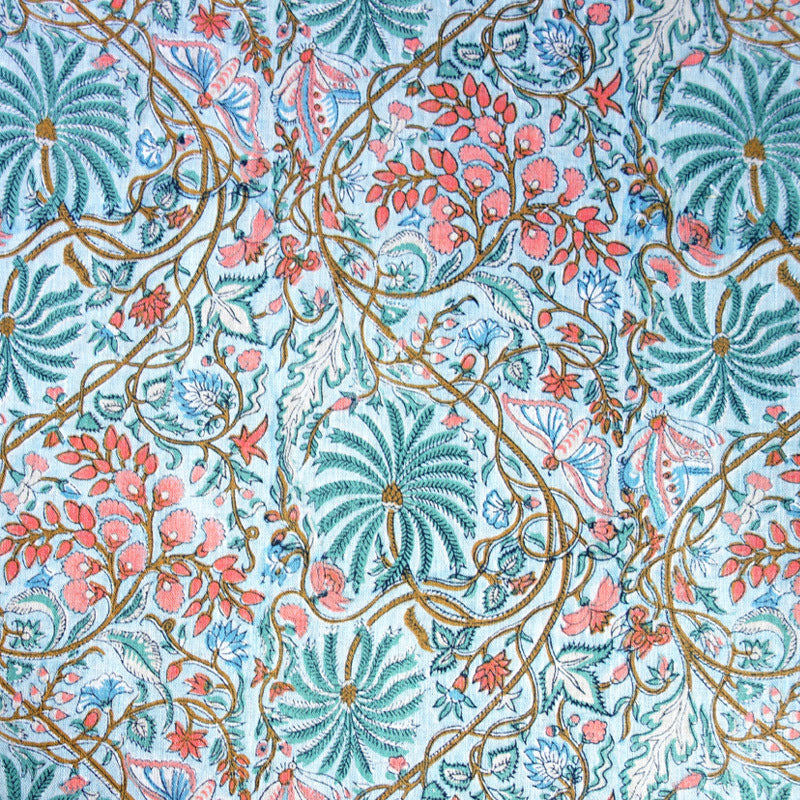 Kerala Garden
"Kerala Garden has these crazy Malabar palm trees in it with butterflies - it is so beautiful and unusual. I was looking to create trailing, moving florals."
Introducing 'Haveli Garden', the latest fabric collection from No Chintz featuring two unique floral designs in a variety of fresh and rich colour ways.

Proudly designed and printed in Australia on 100% linen.
Suitable for bed heads, cushions, lampshades, bedding and some light use upholstery such as ottomans.