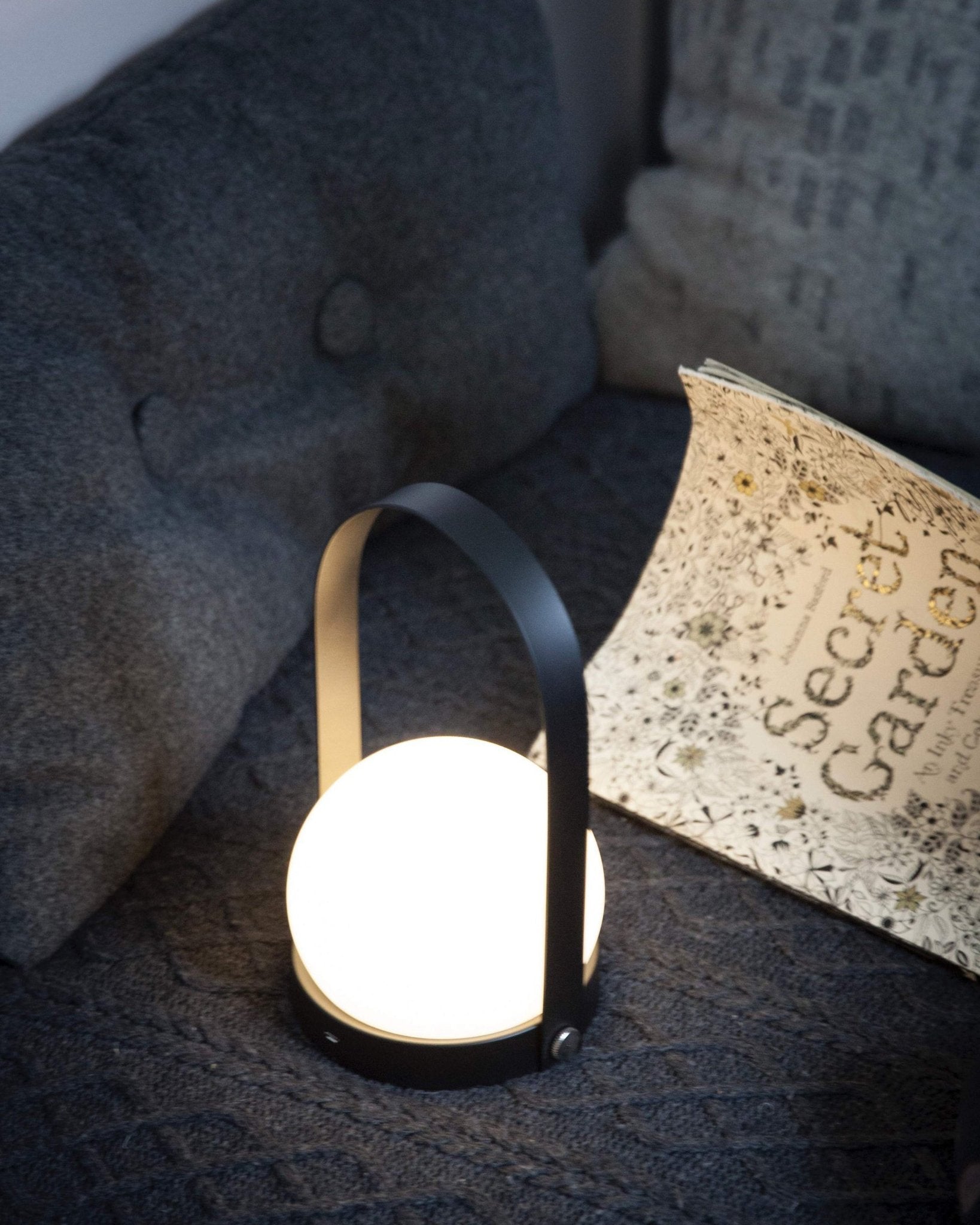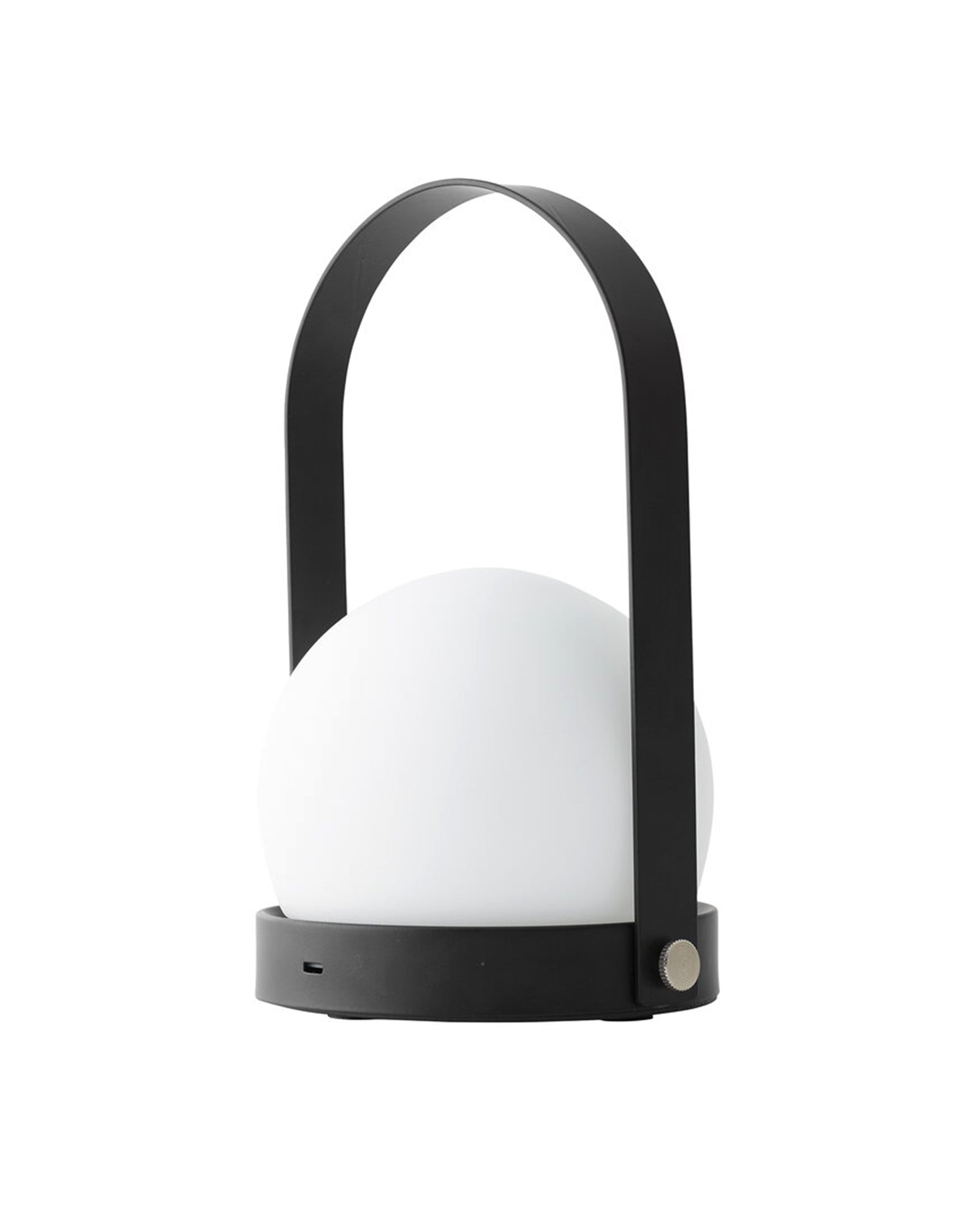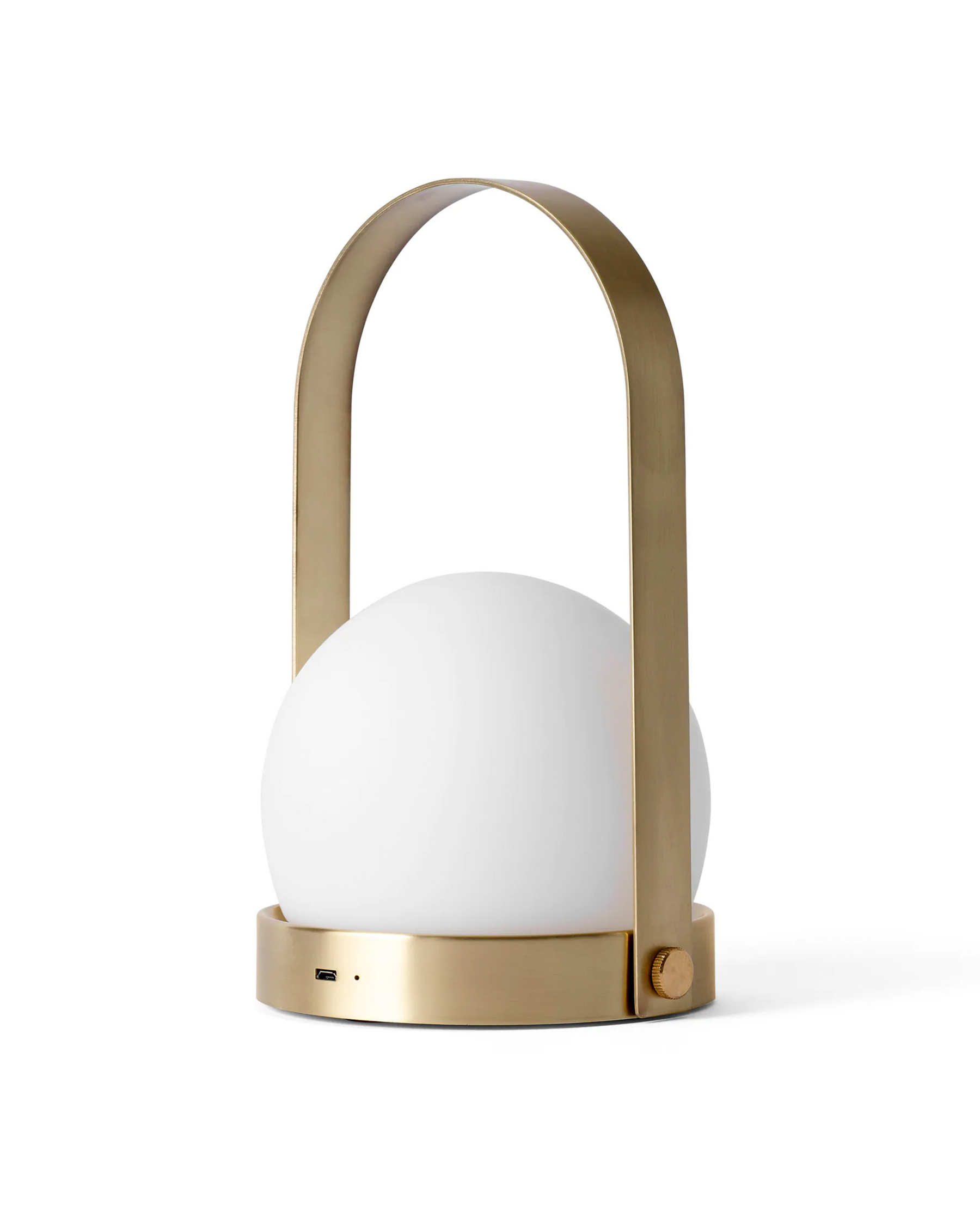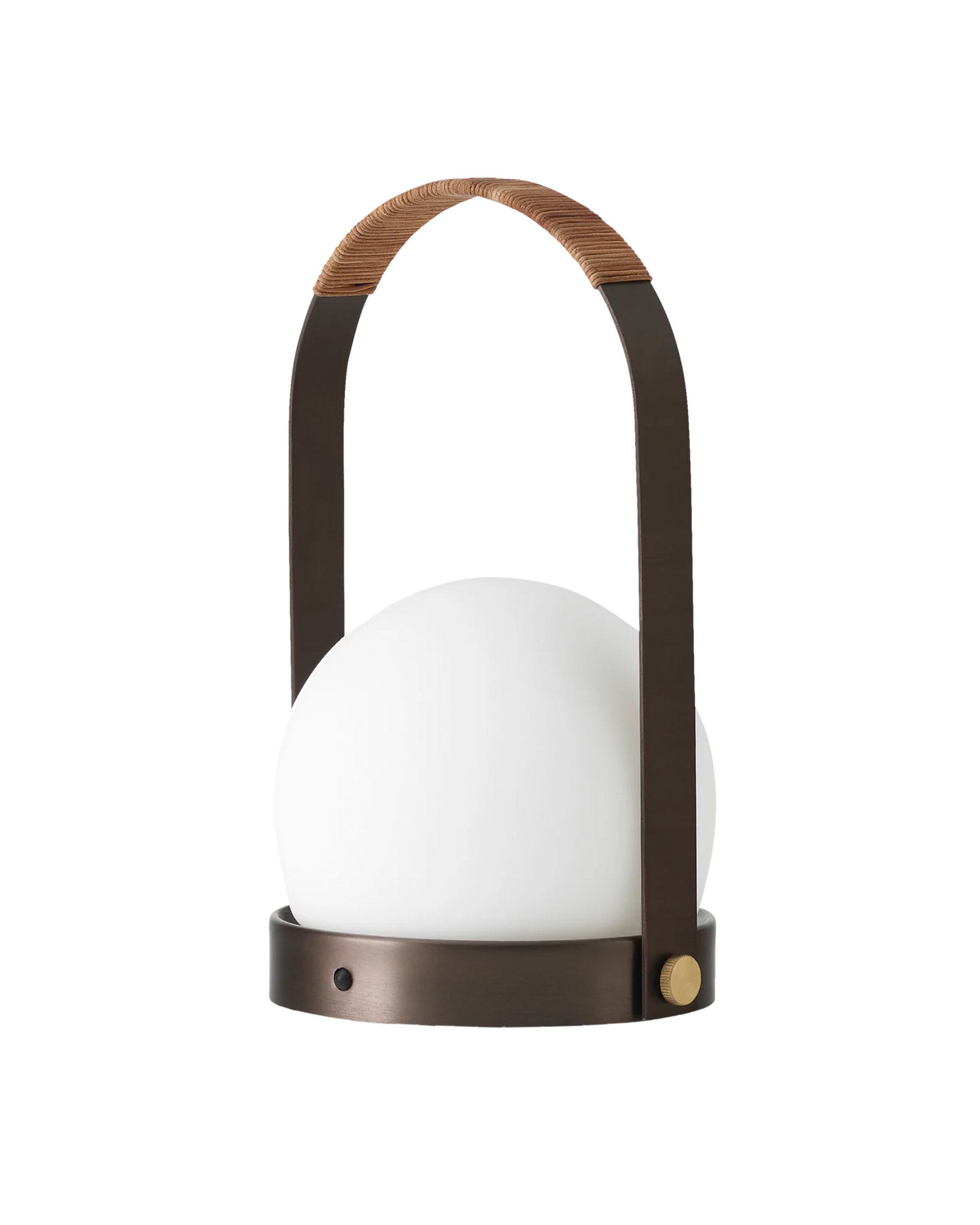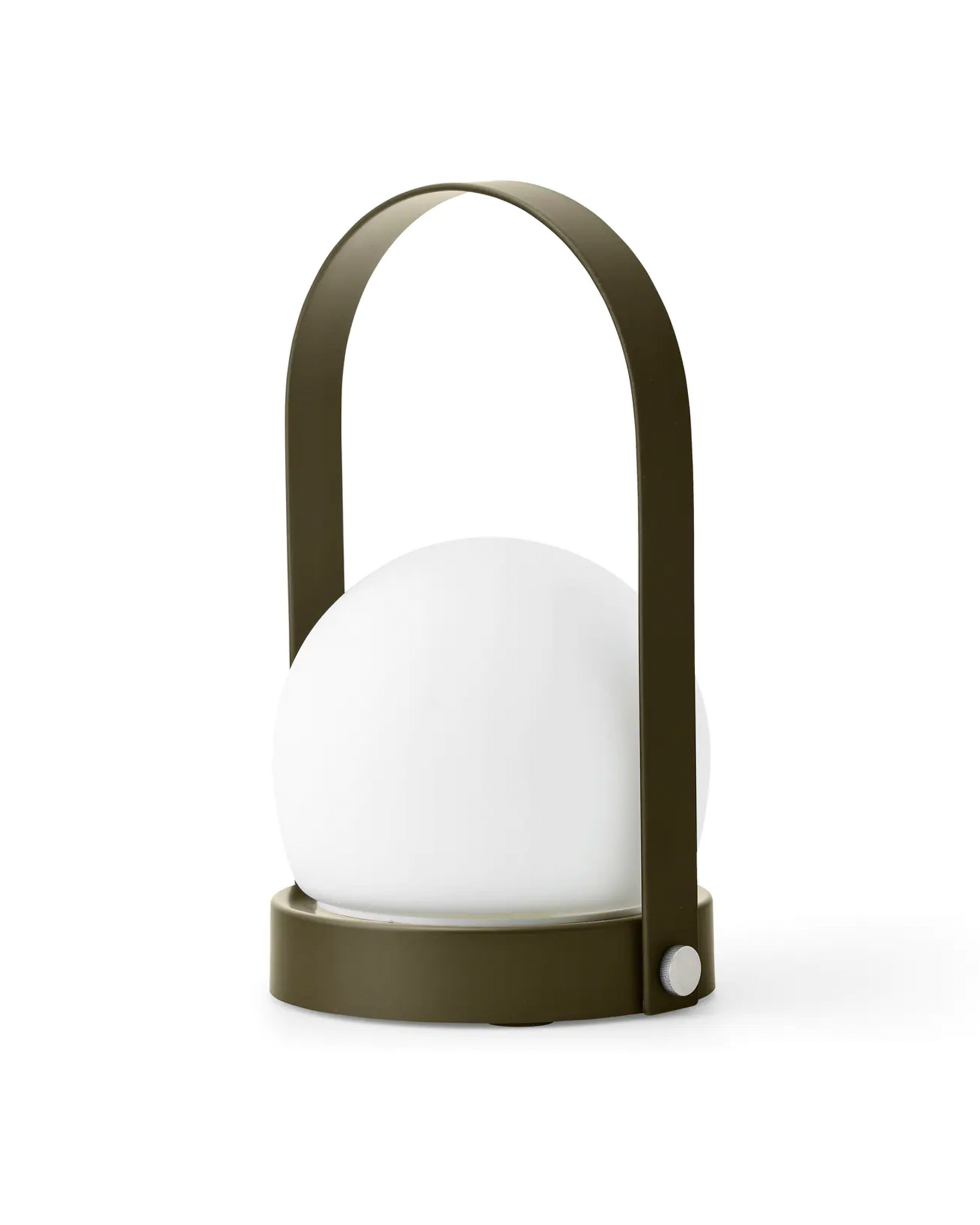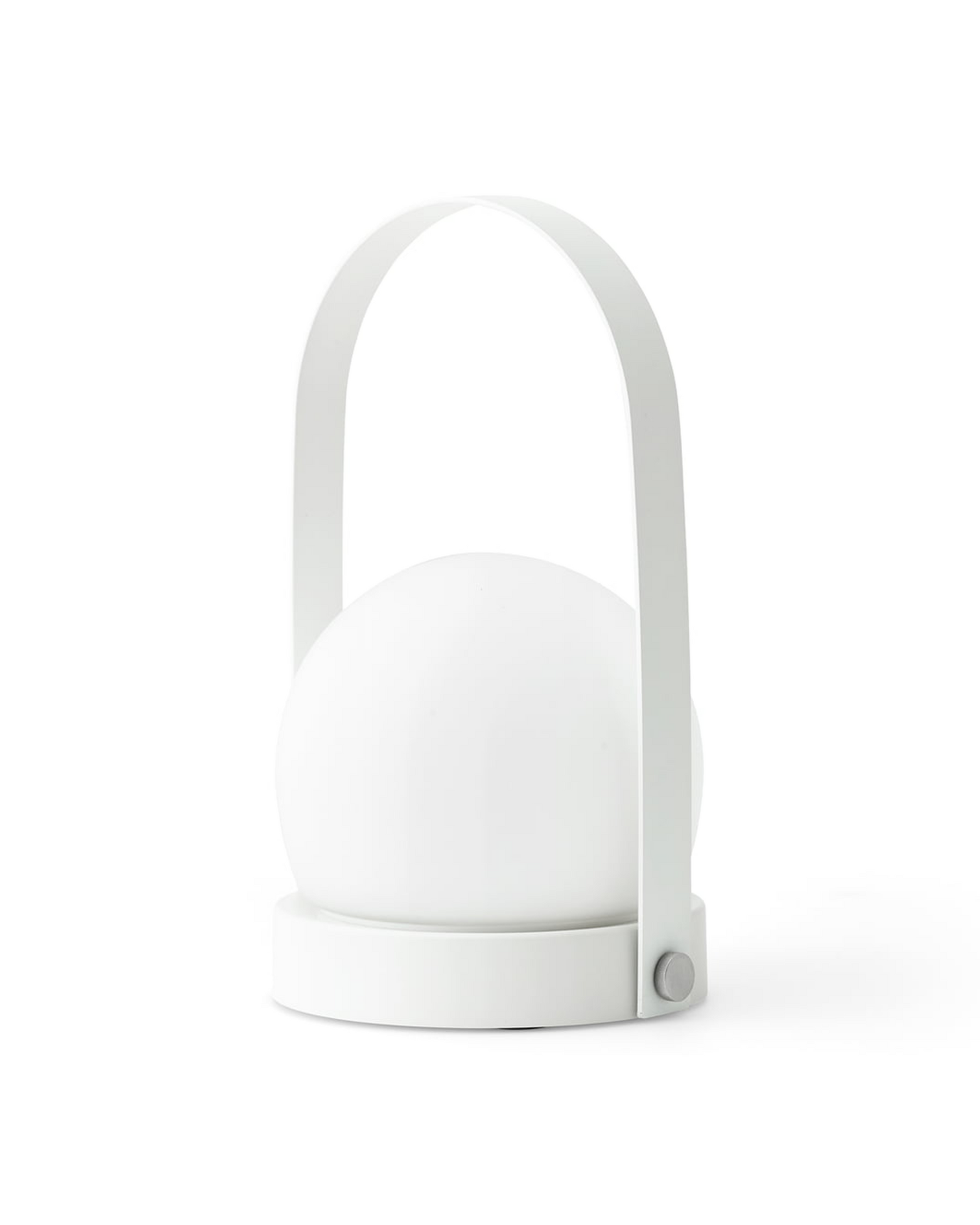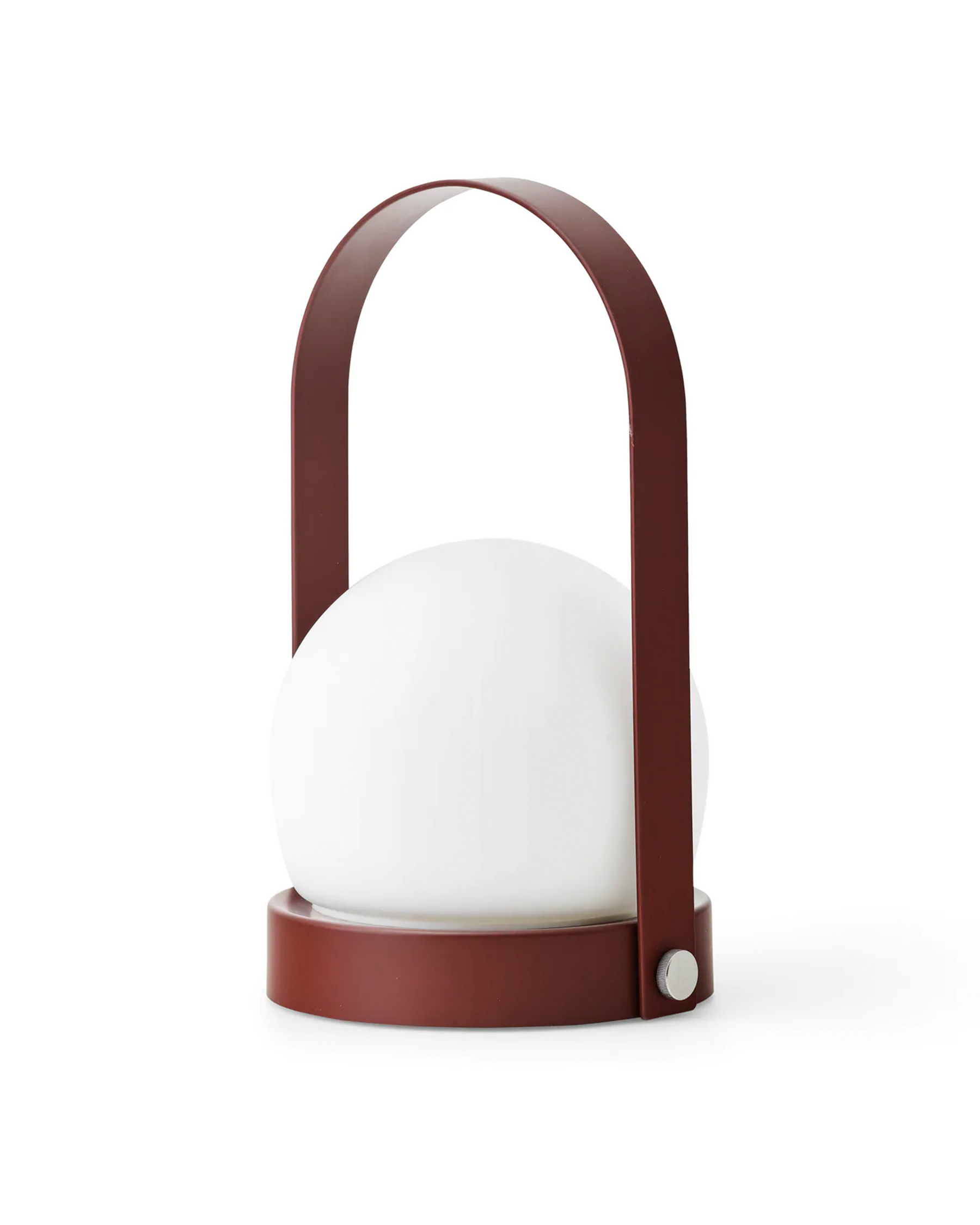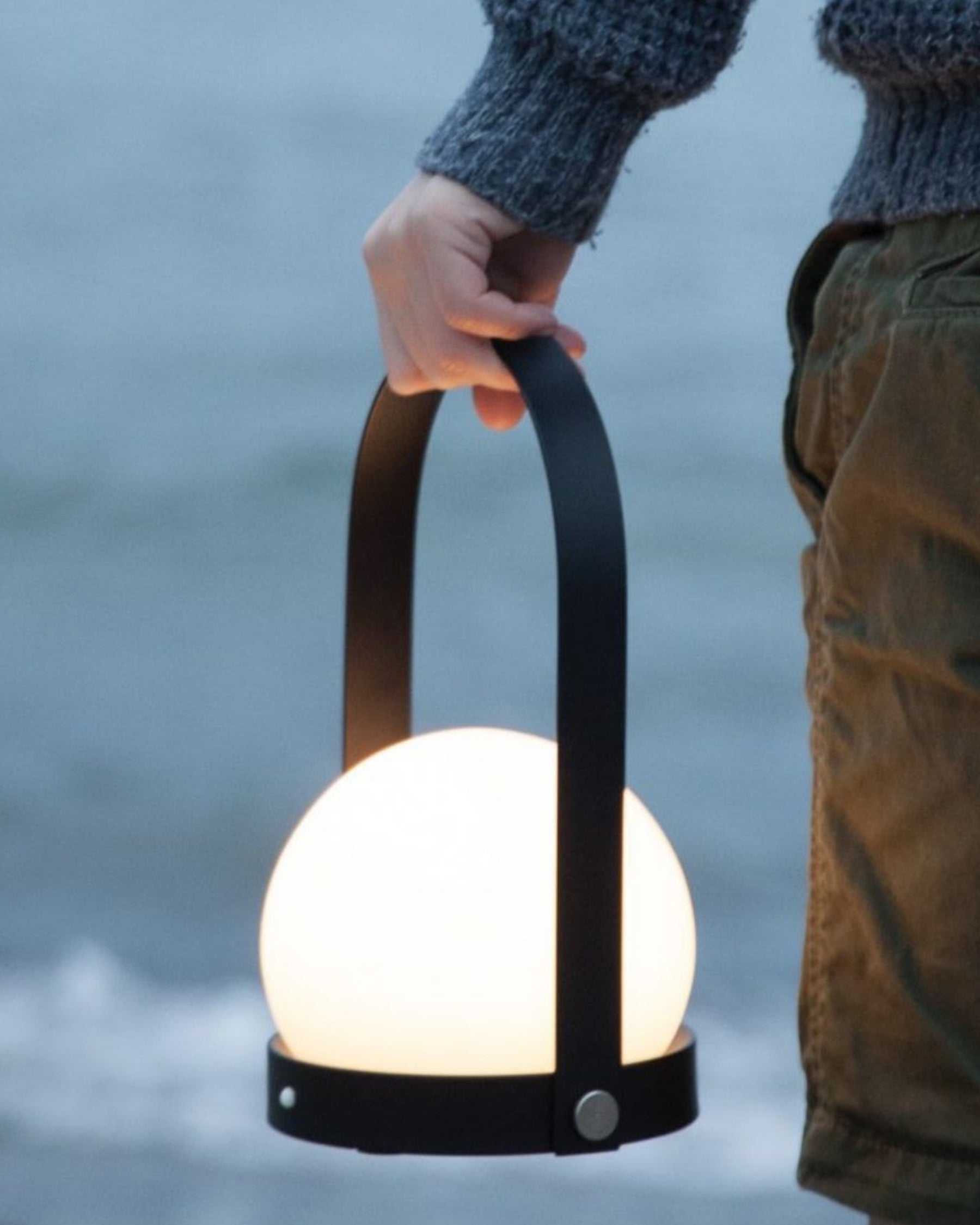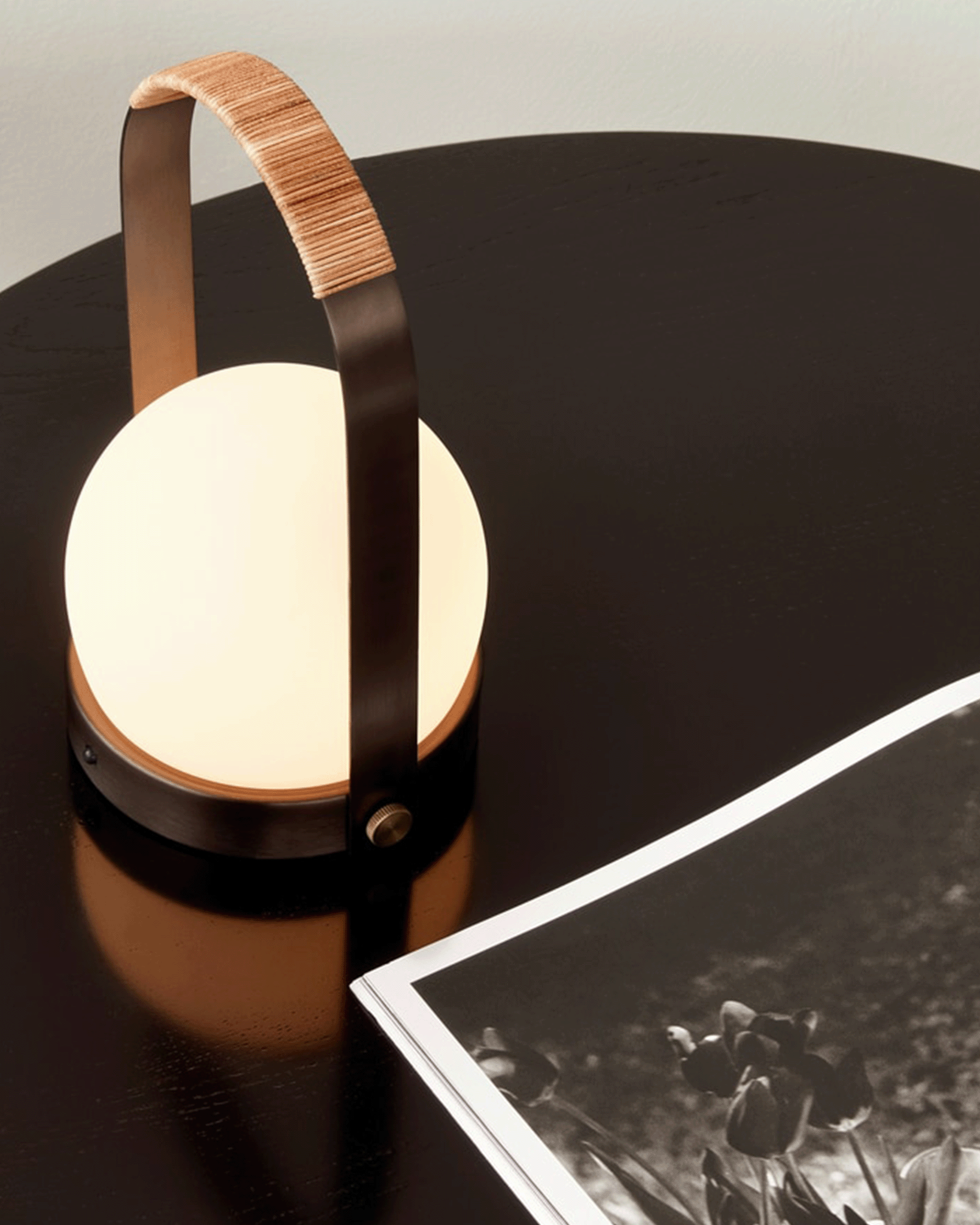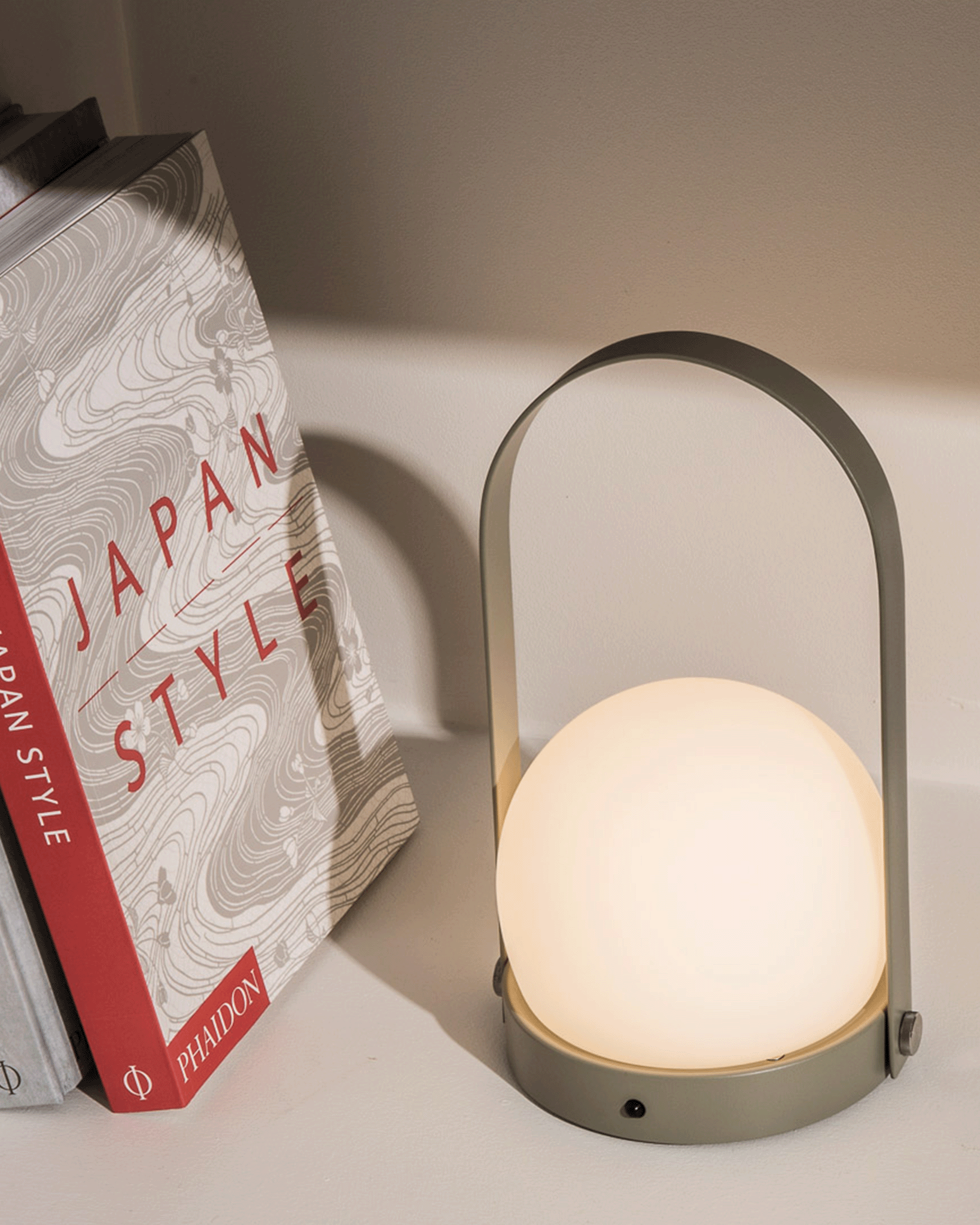 CARRIE HURRICANE LAMP
Designed as a portable, lightweight lamp, the Carrie LED Lamp is unique for its multiple uses and wonderful for kids' rooms.

With a sleek, functional handle and a warm orb of light nestled gently in a basket-like base, the lamp is useful almost anywhere; even on the go, as it is cordless and comes with a USB charger. Move it from your office to your bedside table, to your evening picnic in the park and in your bicycle basket as you ride home.
The cosy light created by this special piece of lighting brings comfort and sophistication wherever you are. The portable LED lamp comes in black, white, burned red, olive green, brushed brass, and bronzed brass with leather. It offers a low, warm light in three settings perfect for creating a cosy ambience. Fully charged, it will stay on for ten hours.
 
·       Opal glass shade
·       Brass or Powder-coated base & handle or Bronzed aluminium with leather
·       Dimmable, 4-step (0%, 10%, 50%, 100%)
·       3.7V 5000mAh internal rechargeable lithium battery (10-hour capacity)
·       Detachable handle
 
24.5H x 13.5W cm