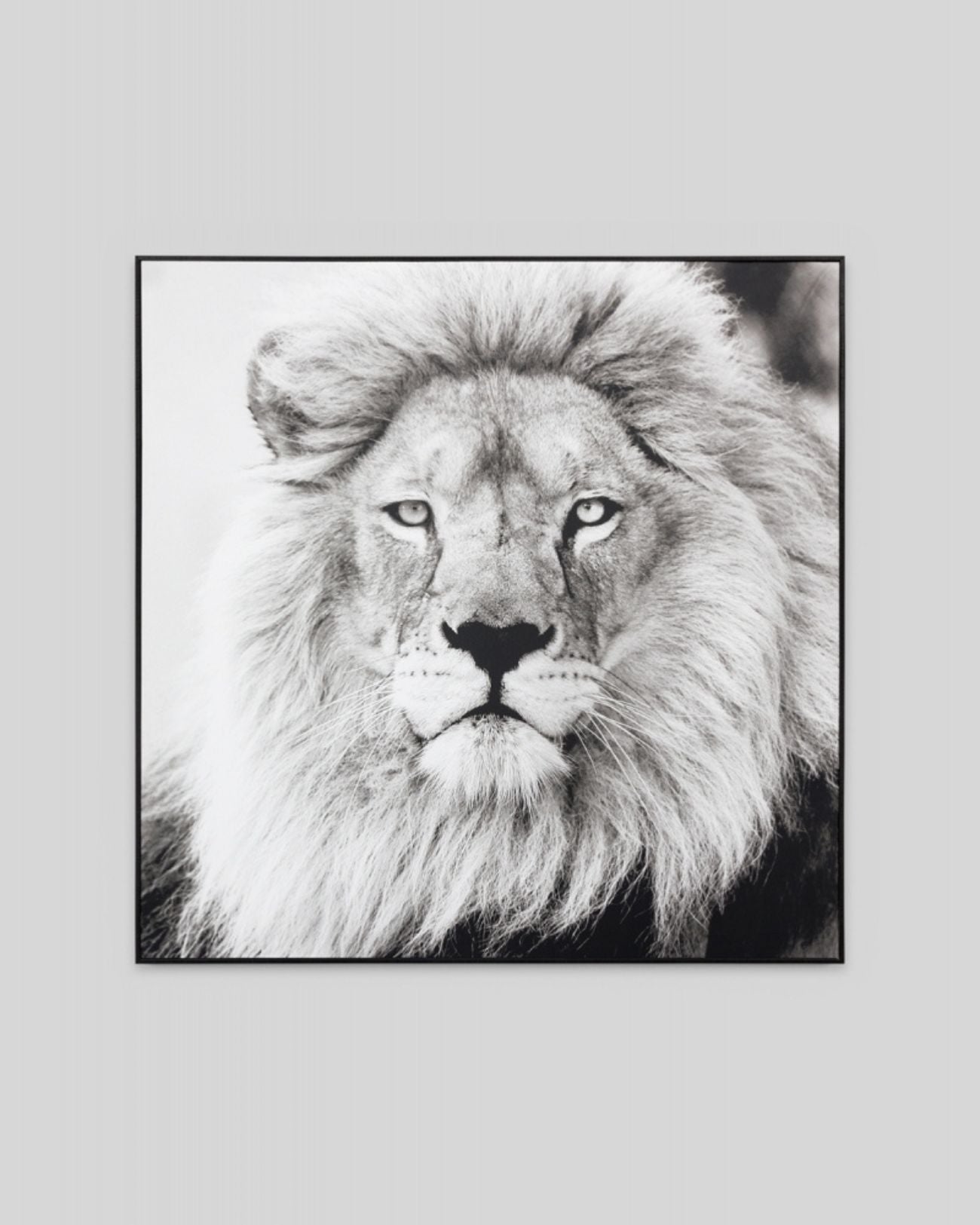 BLACK LION | FRAMED CANVAS
The Black Lion is a photographic print on stretched canvas framed in a thin black textured frame will make a statement in any kid's room.
Stretched cotton blend canvas, black textured synthetic outer frame, pine stretcher backing frame.

This canvas is fitted with cord for hanging. We advise contacting a professional picture hanger to install your canvas with the correct wall fixtures for your specific wall type. No wait time.
CONDITION: New
120 x 120 x 5.5 cm