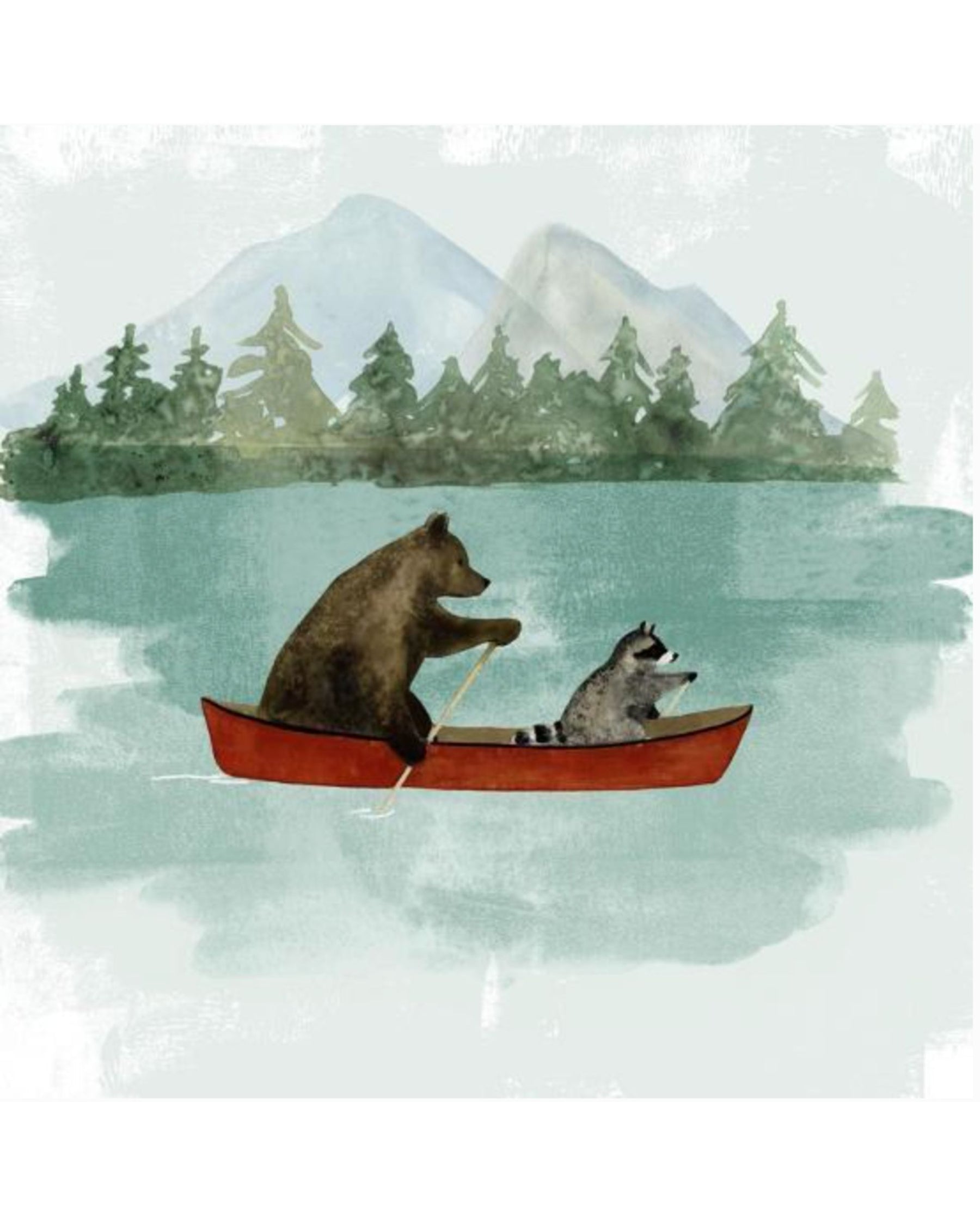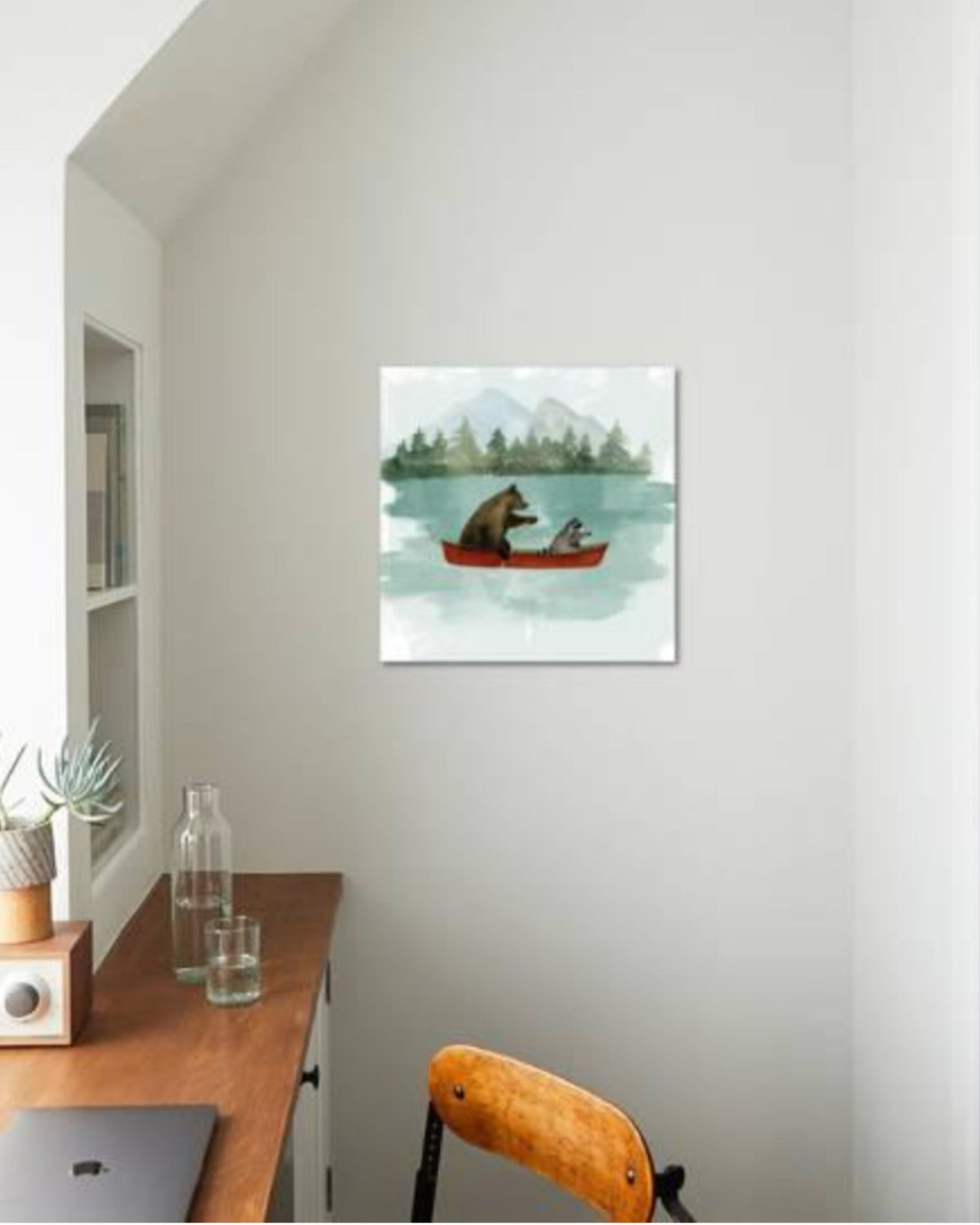 BEAR LAKE | PRINT
When a bear and a racoon decide that a canoe ride on a lake is a good idea! This beautiful print evokes ideas about their journey, their conversation and what they are up to. It is a such lovely print for a kids bedroom.
This art print displays sharp, vivid images with a high degree of colour accuracy. This high-quality reproduction represents the best of both worlds: quality and affordability. Art prints are created using a digital or offset lithography press.

Art print. Unframed.
61cm x 61cm